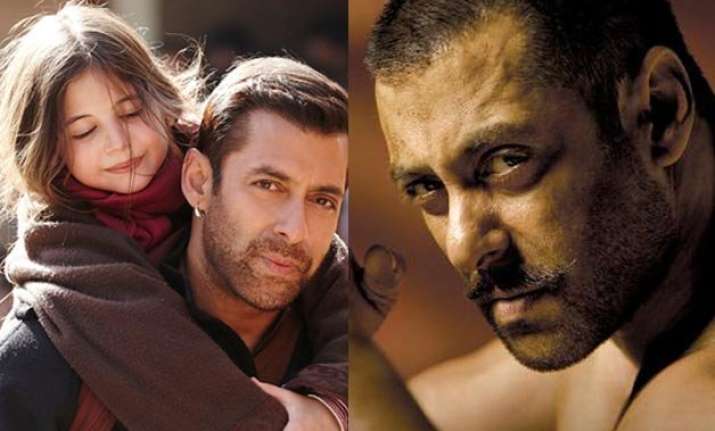 New Delhi: Superstar Salman Khan is prepping to incept shooting for 'Sultan'. Based on the life of a wrestler, there is much anticipation around this movie. Salman took to Twitter recently to share his look from the movie. As a bulky wrestler, Salman did leave a mark on viewers' minds.
'Bajrangi Bhaijaan', Salman's last movie broke all records and fans are expecting the same from his upcoming movies. BB connected with audiences in a way that no movie did this year. The story of a simpleton on a spree to reunite a lost Pakistani girl with her family left audiences in tears.
Moving away from the Dabangg image of Salman, Bajrangi Bhaijaan painted an emotional picture of the star. And now, the director of Sultan, Ali Abbas Zafar has revealed that his movie too will be filled with emotions.
While talking to a leading daily he said, "It's a typical commercial film. But the film will have a lot of human emotions and a heart. It won't just be a masala potboiler."
Is Abbas trying the tested hit movie formula of giving Salman an emotional shade just like in Bajrangi Bhaijaan? Maybe! Since 'Bajrangi Bhaijaan' worked so well, the superstar's fans would love to see him play a moving character once again.
Salman has given all his dates to the film, apart from weekends which he has reserved for the reality TV show Bigg Boss of which he is the host. According to filmmakers, shooting will be in one full schedule only and will begin in November to end by March.