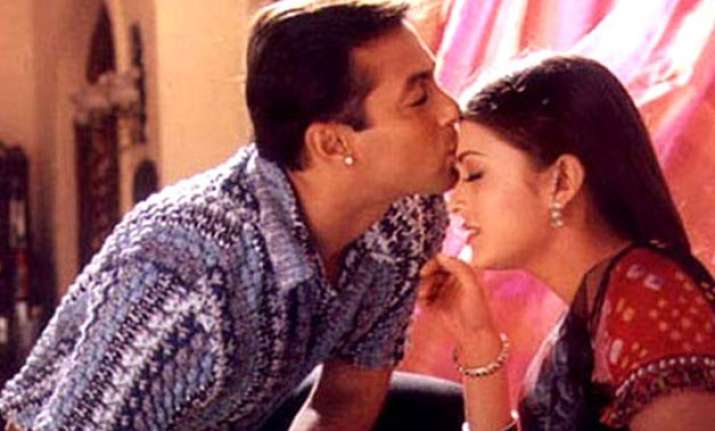 New Delhi: The love story of Salman Khan and Aishwarya Rai can never be erased from the memories of cine buffs. Their chemistry on screen was amazing and everyone was elated when they became an off screen couple too.
Sadly, their happy life was short lived. Some blame it on Salman's anger for the sad fate while some see Aishwarya's proximity with other actors in the industry as a reason for the dup parting ways.
Though, Aishwarya is happily settled with her husband actor Abhishek Bachchan, the 'Bajrangi Bhaijaan' actor is still single. Seems, Salman is still not over Ash and the latest poster of his next movie, 'Prem Ratan Dhan Paayo', proves it.
Here is the poster: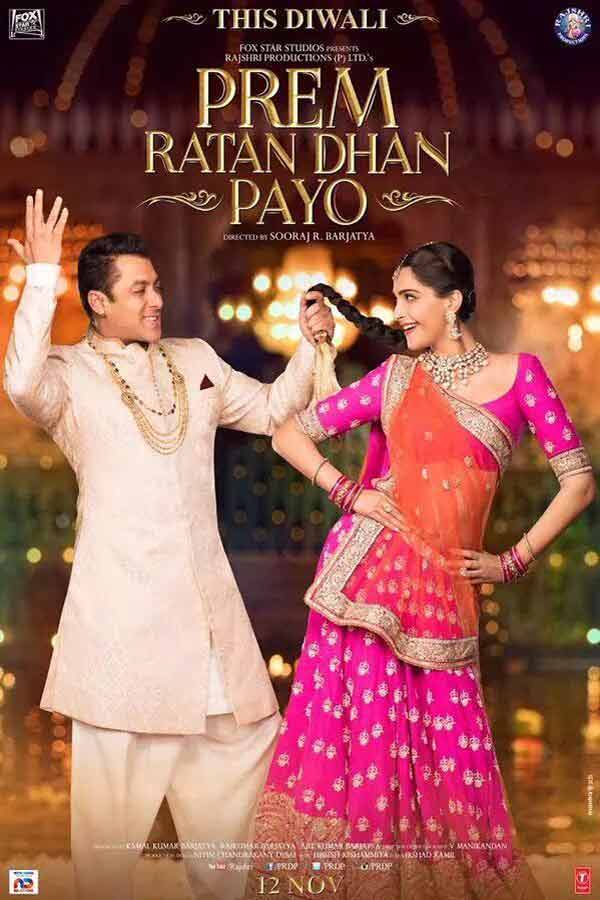 Doesn't this poster remind you of the romantic song of 'Hum Dil De Chuke Sanam' – "Aankhon Ki Gustakhiyan…..', where Salman was seen pulling Aishwarya's braided hair?
Here is the scene of the song to remind you that: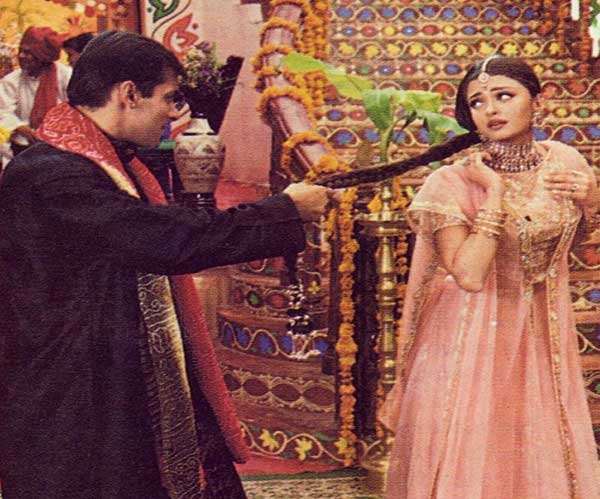 Salman also accepted recently that he really liked the poster of 'Hum Dil De Chuke Sanam'. If the uncanny resemblance between the poster and the song was not enough, we tell you another incident that states that Aishwarya has still not left Salman's heart.
At the premiere of the reality TV show Bigg Boss 9 yesterday, Salman Khan stumbled while calling a contestant's name.
Wondering, why Salman stammered at it?
Well, the contestant's name is Suyyash Rai. His last name 'Rai' is same as Aishwarya Rai.
During the episode, when Suyyash came on stage, Salman got uncomfortable announcing his full name. He said, "Suyyash… Suyyassh..." and then the contestant, equally embarrassed, said "Rai."
Well, they say it is difficult to forget your true love. Maybe same is the case with Salman Khan who has not been able to 'move on' after Aishwarya left him.