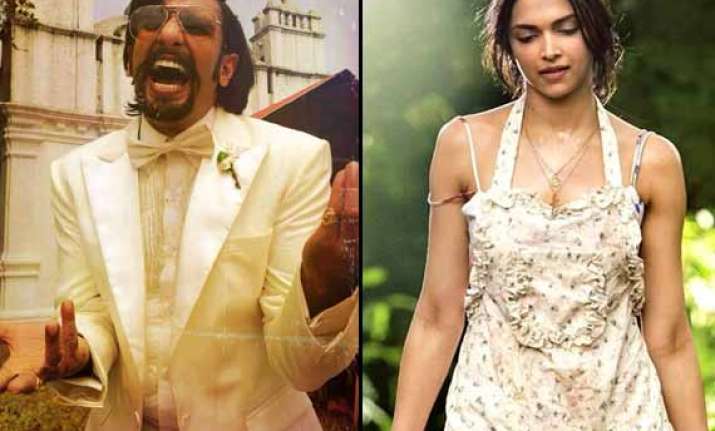 New Delhi: Dressed in a groom's attire, Ranveer Singh stands ahead of a Catholic Church for his wedding with Deepika in Homi Adajania's 'Finding Fanny'. Ever since this snap got out, the viewers got one more reason, apart from so many other exciting factors, to witness the flick.
He is in for a short appearance, but it's considered to be a prominent one and guarantees a laughter dose to the audience. 
But no one really knows that Ranveer did that for free. Confirmed the director during an interview to a leading daily, "Ya! Ranveer is a friend man, so he did it for a laugh! We were sitting around and I was telling him the story of Finding Fanny and he said I'll play Gabo (the character) – he was laughing but was dead serious. I told him that I'd need him in Goa for half a day of shoot but we all had so much fun that he ended up staying for over a week after he was done. Ranveer's energy is infectious and when the material is right I know we'll be able to create some magic in a film someday."
Well, looks like Ranveer's current girlfriend Deepika was too the reason for his free cameo in the flick. Also, how could he miss a chance to be Dippy's husband.
Homi is crediting Ranveer's cameo as a short-lived appearance in Finding Fanny. The film is a comical story about five persons who venture out to find Stefanie Fernandes (Fanny). In the process, they discover a strange sense of solace and love among each other, and end up seeing a point to their previously pointless lives.
'Finding Fanny' which also stars Arjun Kapoor, Pankaj Kapoor, Dimple Kapadia, Naseeruddin Shah in prominent roles is set to release on September 12th this year.