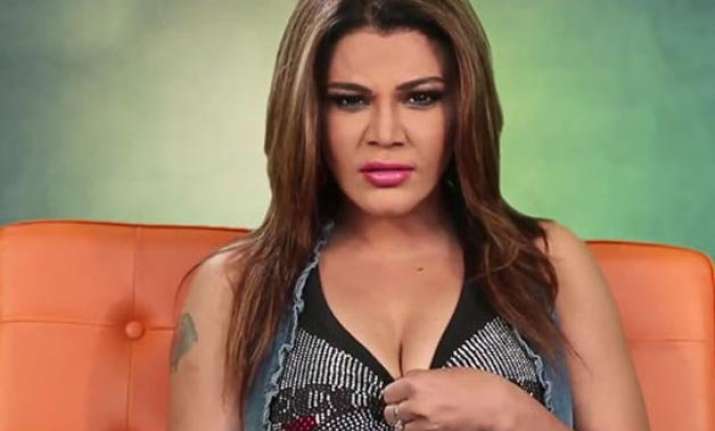 Who doesn't know the outspoken Rakhi Sawant and her typical self? She never misses an opportunity to grab eyeballs – whatever manner (and wherever) it be!
The lady can go to any extent to hog the limelight, even if that requires stooping a li'l low!
These days, she is in news due to her ugly verbal spat with porn actor-turned-film star Sunny Leone. The lady claims that the latter doesn't deserve to have a respectable stand in Bollywood.
Every now and then we get to hear her ugly remarks brusquely targeted on the 'Ek Paheli Leela' actress.
The last that we heard from her was, "Leela ko main geela kar dungi!"
The below-given video gives a glimpse of how 'dirty' can she get. She was given to read certain tweets about herself and this is how she reacted towards them.
From discussing and revealing her cleavage to using grimy remarks for one of the Twitteratis, she does it all.
Particularly, the last few minutes of the video are a must-watch, where she stoops to a new low through her words and proves that she can say just anything……simply anything…without even caring how will she be received by the viewers.