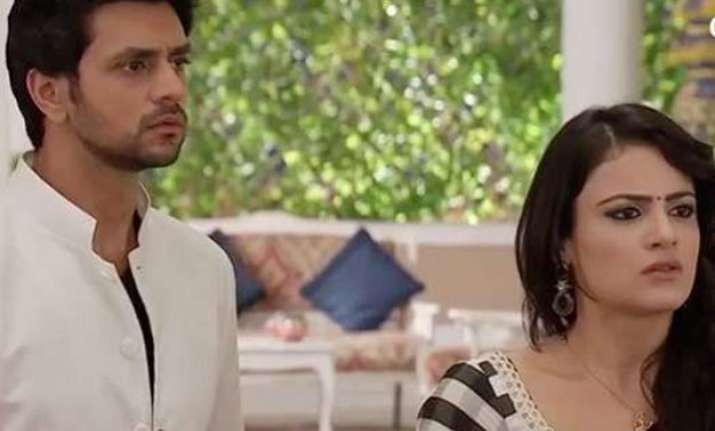 New Delhi: Here is some good news for all Ranveer- Ishani fans. There is hope that finally Milan's secret will be revealed to Ishani and she will know that the love of her life Ranveer is far from him.
Ever since Milan disguised himself as RV and entered Ishani's life, the viewers of the hit television show of 'Meri Aashiqui Tumse Hi' have remained hooked. Viewers saw that in last episodes, Milan visited RV, who is captured by the former's goons, showed RV selfies of him and Ishani. He also told RV that Ishani got intimate with him on their wedding night.
But seems, Milan's lies will be busted soon. During Karva Chauth, Milan will stop Ishani from keeping the fast. This will make Ishani suspicious as this is not something which RV did ever. What will add more fuel to her doubts is a mark on Milan's back which she is sure did not exist on Ranveer's.
Ishani started getting strange vibes from Milan since he tried getting close to her forcibly on their wedding night. Reveals a source from the serial to a leading daily, "After Ranveer's repeated attempts to get close to Ishani in an inappropriate manner, Ishani will have doubt regarding Ranveer's changed behaviour. Unknown to Ishani, Milan has already swapped his place with Ranveer when the latter was trying to reveal the truth of Milan in front of others."
So, can we anticipate that the cat will finally be out of the bag? Or will Milan make up another story to deceive Ishani? When will Ishani and Ranveer reunite?
Keep returning to us for more updates on your favourite telly show.