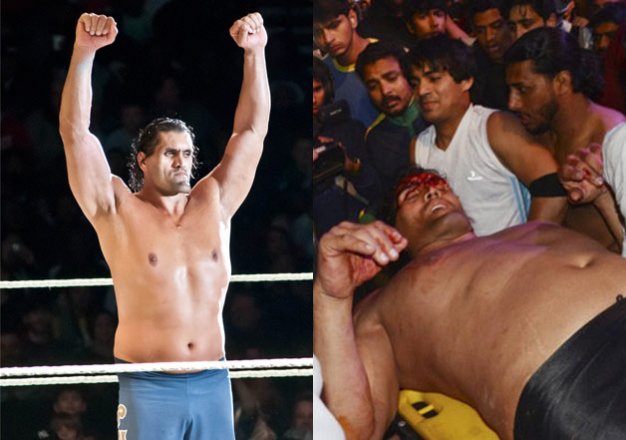 New Delhi: Ex-WWE wrestler 'The Great Khali' was injured was injured badly on Wednesday during a sporting event in Uttrakhand. Born Dalip Singh Rana, Khali became a global name after his stint in WWE.
Khali was injured at the Indira Gandhi International Cricket Stadium in Gaula Par. He was reportedly participating in the first event of 'The Great Khali Wrestling Show'. Media reports suggest that Khali was up against three foreign wrestlers who smashed him with chairs and punches.
After suffering serious injuries, Khali was admitted to ICU division of Brijlal Hospital. He will be kept under observation for 24 hours.
Khali, who was earlier a Punjab State police officer, won his first heavy weight championship in 2007. Since then he has appeared in four Hollywood and two Bollywood movies.
A few months ago he starred in a commercial for Ambuja cement which was extremely hilarious. The viral advertisement portrayed the troubles he experienced due to his gigantic body.
We are hoping for a speedy recovery of Khali.