Follow us on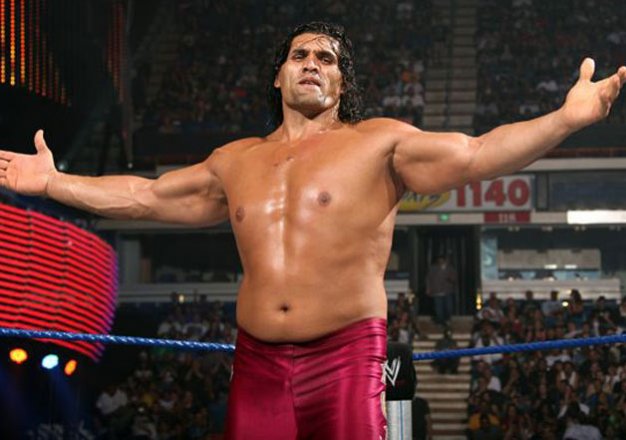 New Delhi: Born in a Punjabi family, The Great Khali became a household name in India after he appeared in WWE. The semi-retired professional is well known for his personality, one which can be called gigantic.
So, how does one take an interview of such a tall man? This news reporter shows how.
By standing on a table!
Recently, a reporter from a leading daily Swati Rastogi was delegated the task of taking an interview of The Great Khali. When she realised she was falling too short, she came up with a brilliant idea.
4 feet 1 inch tall journalist stood on a table to ensure the mike reached the 7 feet 1 inch tall wrestler. Here is the picture from the interview.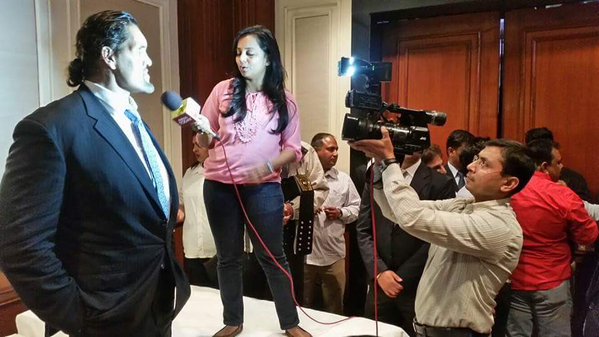 A few days ago Khali featured in an advertisement where he narrated the story as how his physique posed a problem for him and his family.
Looks like the problem is still not gone! And this journalist was the newest victim as he fell 3 feet short. But, then she did find an amazing way to out keep that problem at bay.
Goes without saying, this just reflects the diligence of the journalist.