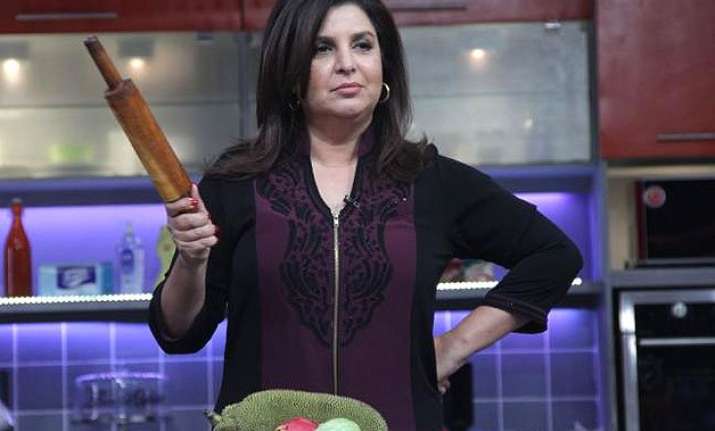 New Delhi: Farah Khan seems way-too-excited for her new television show, 'Farah Ki Daawat.' In her exclusive interview to IndiaTV, the choreographer-turned-filmmaker Farah Khan revealed how it feels to be "fooling" the audience with the show.
Yes, the lady admitted that she is fooling everyone with this cookery show as her guests will be the one making food and impressing her.
Usually, the host makes sure to make his/her guests feel comfortable whenever an invitation is sent. However here, as Farah herself has revealed, she has decided to trouble her guests to cook in order to give her audience full entertainment.
As she went on talking about the show and celebrities who are going to be part of the show, the talent powerhouse mentioned that the show will even give several chances to the audience to know about their favourite stars' personal recipes.
"Those who are interested in cooking or food will get to see their favourite stars cooking for the very first time and also get to know about their personal recipes, " said Farah.
Abhishek Bachchan, Alia Bhatt, Gautam Gulati, Malaika Arora Khan, Manish Paul, Sargun Mehta, Shah Rukh Khan, Sana Khan and Salman Khan are a few noted faces who are going to grace 'Farah Ki Daaawat."
Watch out this space to know more!