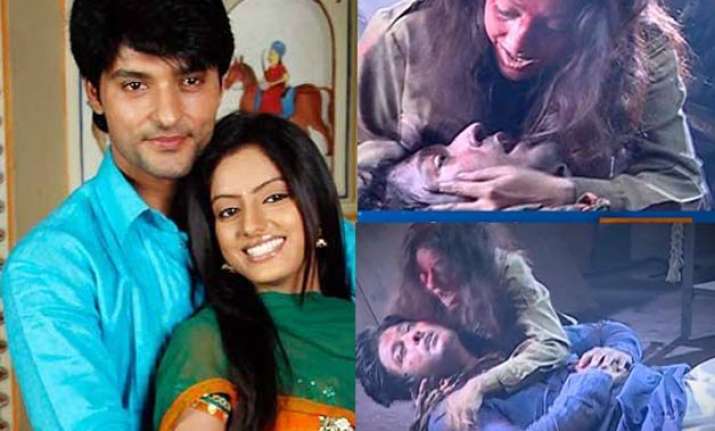 New Delhi: The hit television serial 'Diya Aur Baati Hum', took a fateful turn when Sooraj got shot by Garjana Sanghatan. The loving husband Sooraj gets gunned down by the evil group in a quest to save Sandhya.
With multiple bullets being fired at him, all hell broke loose on Sandhya. In the upcoming episodes, viewers will see that Sandhya will beg Sooraj to wake up. Sandhya will be seen screaming and asking Sooraj top open his eyes once.
But, Sandhya's efforts will go in vain. But as they say, true love has immense power.
Seeing Sandhya's cries even the Gods will be forced to return her Sooraj ji to her. Just like Sati of the Indian mythology.
The serial will show a miracle where Sooraj will come back to life after being gunned down. Seeing Sooraj become conscious, Sandhya will try and rush him to the hospital.
Just when you thought, deadly troubles of the duo are over; their vehicle will break down mid way. The evil villagers will find Sandhya and Sooraj and will try beating them to death. Sandhya will then pick up a club and beat anyone who will come in her path.
With all this action going on, will Sandhya be able to save Sooraj's life in time? Or her fight with the goons end Sooraj's life? Well all we can hope is that the odds stay in the favour of the couple. We will keep you posted as the story advances.