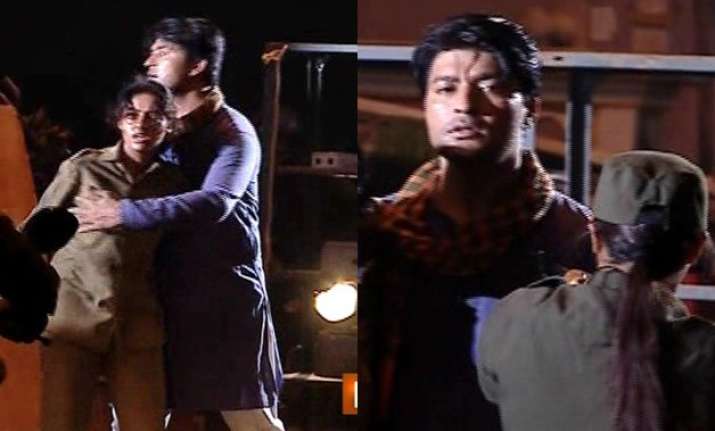 New Delhi: In the hit television serial, 'Diya Aur Baat Hum'; the lead couple of Sandhya and Sooraj might be separated with each other forever. The show is about to take a major twist, one which will leave its viewers in utter shock. Sooraj will get shot by multiple bullets by the Garjana Sangathan in a quest to save Sandhya.
In the upcoming episodes, audiences of the show will see that Sooraj will try to save Sandhya from the evil group of Garjana Sangathan. Sooraj will somehow manage to flee with Sandhya.
Alas, the couple will be caught by bike riders. A dreaded Sandhha will also witness that the members of the cruel group will tie Sooaj with ropes.
If this wasn't enough an ordeal, Manjari and Himanshu will appear to trouble them more. Himanshu forces Sandhya to get dressed like a bride so that he can marry him.
Poor Sooraj will see all the ongoing perpetrations of the wedding of his wife with another man, Himanshu. Just when Himanshu advances towards filling Sindoor in Sandhya's head; Sooraj will enter to save Sandhya. He will cut all the ropes and fight with the group.
This is when Sooraj will get shot by Himanshu. Does this mean an end to the epic love story of Sandhya and Sooraj?
The makers of the show have chosen to stay silent over the life of Sooraj. Reliable sources have revealed that they will take a decision about it in a day or two.
With rumours doing the rounds that Anees Rashid who plays Sooraj will be quitting the show, is this the end of Sooraj's life in Diya Aur Baati Hum? How will Sandhya survive without him? We will keep you posted on the story.