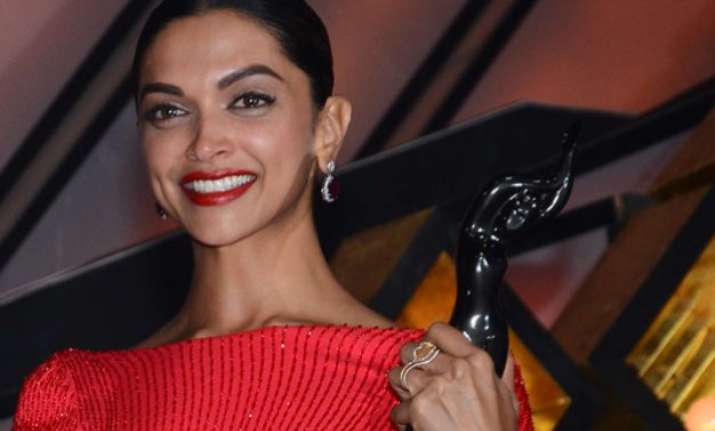 New Delhi: Deepika Padukone won the Best Actress award last night at the 61st Filmfare awards. She took the black statuette home for her titular role in Shoojit Sircar's 'Piku', though she was also nominated for 'Bajirao Mastani'.
The diva was handed the award by the timeless beauty of B-town Rekha.
Clad in a red gown and donning a sleek bun, Deepika Padukone was definitely one of the head-turners at the starry event. While her gorgeous looks grabbed a lot of attention, it was her acceptance speech on winning the coveted award that took away the audiences' hearts.
For the 30-year-old actress' speech had a personal touch. She read out a heart-warming letter given to her by her father Prakash Padukone, India's ace Badminton player.
She read: ''If you love what you do, nothing else matters, not even awards. Follow your heart and live your dream. You are our daughter and then an actress.''
An icon in the truest sense, these words by Deepika will surely inspire hundreds. It is not no hidden secret that Deepika shares a very cordial bond with her father Prakash. Maybe, this is why she excelled in playing the on-screen daughter to megastar Amitabh Bachchan.
At the Filmfare awards, Big B won the Best Actor (critics) award for his role of Bhaskar Banerjee in 'Piku'.