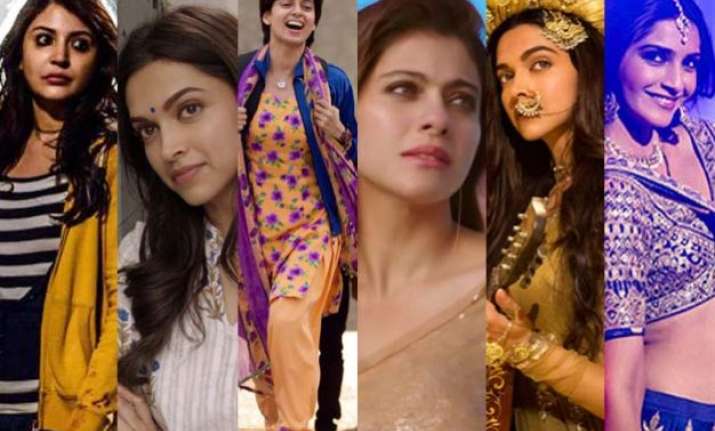 New Delhi: It is an honour for our film stars to win a Filmfare. One of the most prestigious awards of film industry, this will be the 61st edition of the much awaited ceremony.
This year, Deepika Padukone has own the best actress award for her role in Piku. 
Other Bollywood actresses should take cue from Deepika to how slay a titular role. As Piku, an independent Bengali girl, Deepika Padukone became every generation's favourite. Her chemistry with Irrfan was impeccable and her bond with Big B gave father-daughter relationship goals to the entire nation.
As we congratulate her on her big win, let's take a look at her competitors:
Anushka Sharma – NH10
Apart from singing and dancing, Anushkha Sharma did something in NH10 which heroines of Bollywood films don't do. She fought, abused, smoked and drank. Without a renowned male lead in the movie, Anushka impressed critics with her role.
Deepika Padukone – Bajirao Mastani
As the Muslim warrior princess, Mastani, Deepika Padukone delivered one of her career best performances. She was a perfect blend of feminine grace and bravery. She fought with diligence and danced with elegance. No wonder, Ranveer's Bajirao did mohabbat with her and not aiyashi.
Kajol – Dilwale
Kajol returned to the silver screen to romance King Khan with 'Dilwale'. Set in two eras, Kajol stunned critics and viewers with her acting skills and looks. Her character had dark shades too in it, something which is rarely seen in Kajol and she nailed it.
Kangana Ranaut - Tanu Weds Manu Returns
Kangana was all everyone spoke about in the month of May, when Tanu Weds Manu returns hit theatres. She was seen in a double role for the first time. Be it the spoilt Manu or the independent Datto, Kangana became the nation's favourite this year.
Sonam Kapoor - Dolly Ki Doli
Sonam Kapoor was seen in a co avatar in this movie. As the bride who robbed her in-laws a day after the wedding, Sonam showed her cunning side. For all those who knew her only to be a fashion queen, Sonam shut them up with an unforgettable performance.