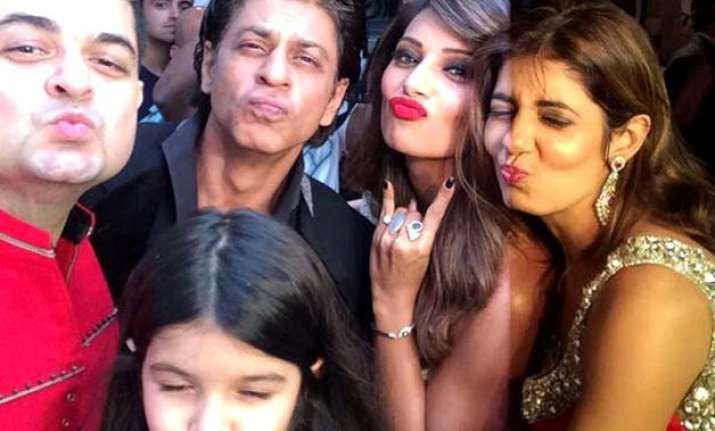 New Delhi: The ace photographer Dabboo Ratnani's famous sexy calendar is out.
Every year he makes Bollywood heartthrobs Shah Rukh Khan, Deepika Padukone, Priyanka Chopra, Aishwarya Rai and so many others look appealingly 'hatke' in his calendar.
Amid all fun and glamour the most anticipated calendar of the year was unveiled yesterday, in Mumbai.
This time the calendar features 24 Bollywood stars. The happening calendar launch followed by party was attended by all the Bollywood biggies.  
Photos by: Vinod Singh
Shah Rukh Khan, Abhishek Bachchan, Priyanka Chopra, Jacqueline Fernandez, Bipasha Basu, Varun Dhawan, Shraddha Kapoor graced the event with elan.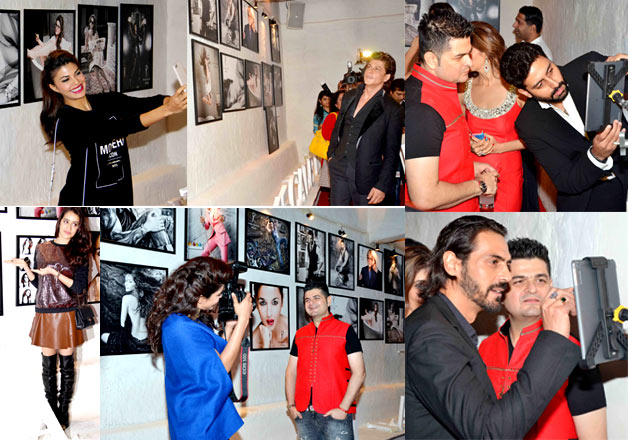 Also present at the launch were Ali Zafar, Madhur Bhandarkar, Elli Avram Mukesh Bhatt, Abbas and Mustan, Kajal Aggarwal, Tanisha Mukerji, Vivaan Shah, Farah Khan Ali, DJ Aqeel, Sangeeta Bijlani, Samir Soni, Neelam Kothari.
Also read: Dabboo Ratnani's 2015 celebrity calendar photoshoot teaser out (view pics)
All the stars had quite fun at the launch. Shah Rukh was captured pouting with Bipasha, Dabboo and Manisha Ratnani.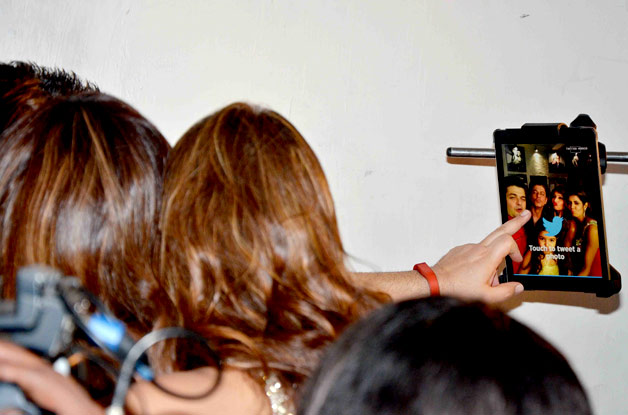 The hunks for 2015 calendar are - Amitabh Bachchan, Shah Rukh Khan, Ranbir Kapoor, Hrithik Roshan, Akshay Kumar, Abhishek Bachchan, Arjun Rampal, Varun Dhawan, Sidharth Malhotra, Ranveer Singh, Farhan Akhtar, and John Abraham.
And the list of glam girls includes Aishwarya Rai Bachchan, Alia Bhatt, Anushka Sharma, Bipasha Basu, Deepika Padukone, Parineeti Chopra, Priyanka Chopra, Sonakshi Sinha, Vidya Balan, Kajol and Jacqueline Fernandez.
The black and white tone made the shots look even more candid. This time he has introduced three new faces- Shraddha Kapoor, Jacqueline Fernandez and Ranveer Singh.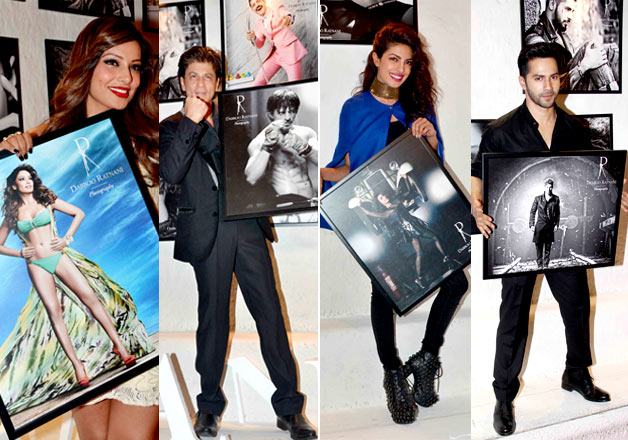 While Bipasha Basu and Shraddha Kapoor raised the heat, Farhan Akhtar looked cute in retro avatar. Dabboo has done a great job with all his subjects.
Though all the stars are shining in the shoot, some have glowed brighter than others with their sexy, quirky poses.
The ace-photographer started his work under photographer Sumeet Chopra and from 1994 he started working independently.
He is one of the most renowned photographers of Bollywood.