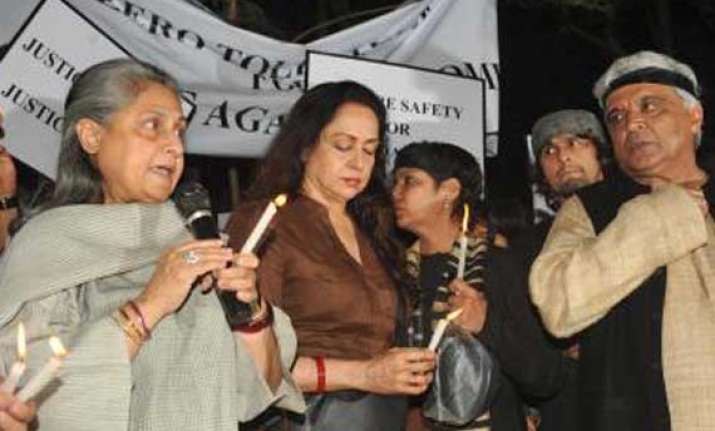 Mumbai: The rage across the country after the death of the Delhi gangrape victim in Singapore on Dec 29 has led to large-scale peaceful protests and candlelight vigil. 
No one expected that the year would end at such a disappointing note and even Bollywood is left stunned by incident.
On Sunday, Bollywood celebs came forward to show their solidarity in the fight to end violence against women.
Held by actress Shabana Azmi, many B-town celebrities including
Deepika Padukone
,
Ranveer Singh
, Hema Malini, Jaya Bachchan and others joined a peace march in Mumbai.
These stars  expressed their solidarity  to the countrywide protest against the barbarous assault on the  23-year-old Delhi rape victim.  Have a look at how the protest took place.