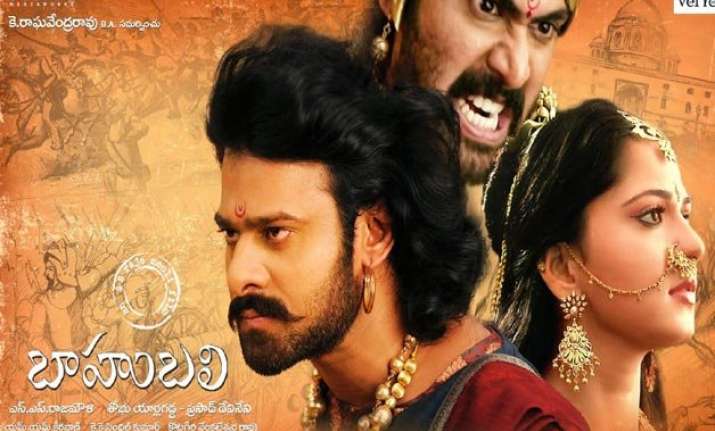 SS Rajamouli's most anticipated film 'Baahubali' has hit the theatres today with an unexpectedly huge footfall. The film, released in 4000 theatres across the country has line-up on ticket counters of as long as few kilometres. (Watch video below)
Prabhas, Rana Daggubati, Tamannaah and Anushka Shetty-starrer film has been raved about for almost everything. From the trailer, the songs to costumes and visuals, the film has been widely appreciated by the audience for its each and every element.
Made in two parts, the film is also known to be the most expensive film till date. Even the Video effects (VFX) work in the film was also done by an internationally acclaimed team.
So much was the excitement for only the first part of the film that the makers started advanced booking a week before its release i.e. on July 4.
Out of the 4000 theatres country-wide, the film was released on 2500 screens in South. Even after that the tickets are being sold for Rs 10,000, clearly indicates that even these numbers of screens have also proved less for movie buffs.
Apart from India, the film has been released on 135 screens in US also.
Filmmaker Milap Zaveri tweeted, "Tickets for #Baahubali in the south are being sold for upto 10000 rs per ticket! Unbelievable! Such is the craze for the film! (sic)"