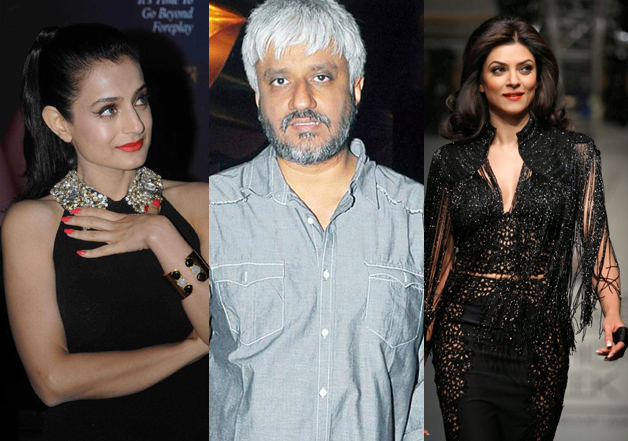 Filmmaker Vikram Bhatt whose love life has not always been pleasant, has said that his relationships have failed because he failed at keeping them. Speaking good things about actresses Sushmita Sen and Ameesha Patel, Vikram said that it is unfortunate when two good people can not work it out.
Vikram bared it all about his relationships during a conversation to a leading daily. The filmmaker said that his upcoming horror movie 'Raaz Reboot' is about three people who hide secrets in their relationships, pointing out that hiding things is never healthy for one's love life.
Talking about his affairs, Vikram said that he has a lot of respect of women he has dated. He said that if one is not happy in a relationship, they starting keeping secrets which are bound to come out from the closet sooner or later. Vikram reportedly said,
"I had an extramarital affair, which was again a secret. It was not Sushmita's (Sen) fault, because I was the one with secrets. Even Ameesha (Patel) is a great girl, but when she was not happy, I told her, 'Listen, two people come together to be happy and if you are not, then you should find happiness elsewhere."
Vikram had married Aditi Bhatt and their marriage ended in 1998.
Vikram was married to Aditi and their union ended in 1998.

Vikram had an extra-marital affair with Sushmita

Vikram said that Ameesha was a great girl.
When asked further if the a sense of guilt results in secrets, Vikram said that one can either be honest and hurt the one they love or choose the other path. In the other path, they will keep on hurting themselves on daily basis.
The 47-year old celebrity also spoke in candour about his experience living alone. He revealed that over the years he has developed a habit of living without a companion. Vikram said sometimes he wonders what will happen to him if his parents are not around. This thought gives him an eerie feeling scaring him.
Vikram said that though he would just like to hope that he doesn't end up as a disgruntled lonely man.