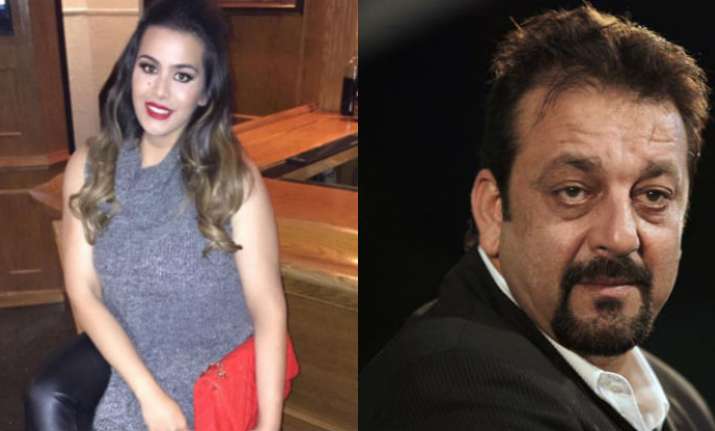 Sanjay Dutt is known to be a great family man who loves his children dearly. And, especially when it comes to his daughter Trishala, the actor recently said that he has put in a lot of energy and time on her education and has always wanted Trishala to stay away from Bollywood.
The doting father wants his daughter to make a career in forensic science instead. 
The actor, who is currently shooting for his comeback film "Bhoomi" in Agra, says becoming an actor is not easy and for Trishala it is going to be tougher as she has to work on her Hindi. 
Asked if he finds any similarities between Aditi's character and his daughter, Dutt said, "Yes, there are similarities but Trishala wanted to be an actress and I wanted to break her legs, which I'm not doing here." 
"Even if she wants to join the industry, she has to learn Hindi because American (English) will not work here. It is not easy to be an actor. It looks easy but it is quite difficult." 
Directed by Omung Kumar "Bhoomi" is Dutt's first project after he completed his jail term. The revenge drama revolves around the relationship between a father and daughter, played by Aditi Rao Hydari. 
Talking about his bond with his kids, the actor says, "I share a beautiful relationship with my children. I remember my father (Sunil Dutt) used to say, 'I'm not your friend, I'm your father'. That's the way I'm with my kids." 
Dutt says he missed being a part of the industry while he was in prison. 
"My experience with the industry has been fantastic. It is my family and when I was in jail, I missed every moment of being with them. I love everybody from the technicians, actors to directors. When I came back on the sets, it felt like I was back with my family." 
(With PTI Inputs)