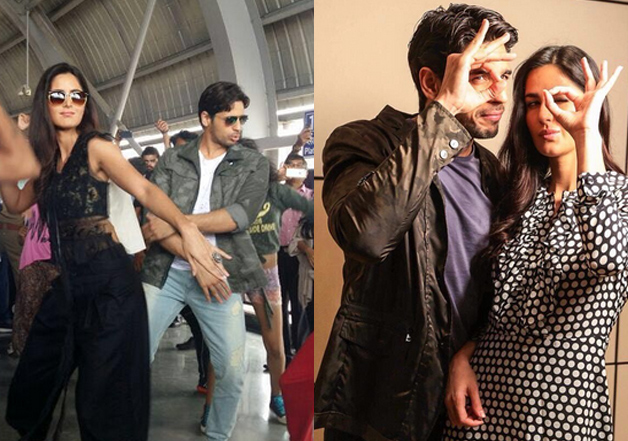 Actor Sidharth Malhotra who romances actress Katrina Kaif in upcoming movie 'Baar Baar Dekho' shared two videos on his Instagram account, both of which deserve to be watched again and again.
The two entertaining actors can be seen in two totally different avatars in the video.
In the first video, he shared the two stars dancing on their famous 'Kala Chashma' song right in the middle of a metro station in Jaipur, sending thousands of fans present there in frenzy.
You can watch this video here and it is okay to be excited by the sound of the fans:
In another video, Sidharth and Katrina dubsmashed the vintage song 'Baar Baar Dekho'. The expressions of them will make you reach for the replay button.
Watch it here:
These two videos further signify that the two on screen lovers are making most of their time during promotions.
Directed by Nitya Mehra, 'Baar Baar Dekho' will hit theatres on September 09. Speaking about the movie Katrina recently said,
"This is not a "time travel film". When you say a "time travel film" to me, I think of a film like Back To The Future or an Action Replay. This is not like that at all. It's a concept. It's a way to get the message across – which you get at the end of the film. The movie in itself is not about time travel, that's just incidental. It is a love story. It's a pure love story that hopefully will remind you that the little things in life matter".