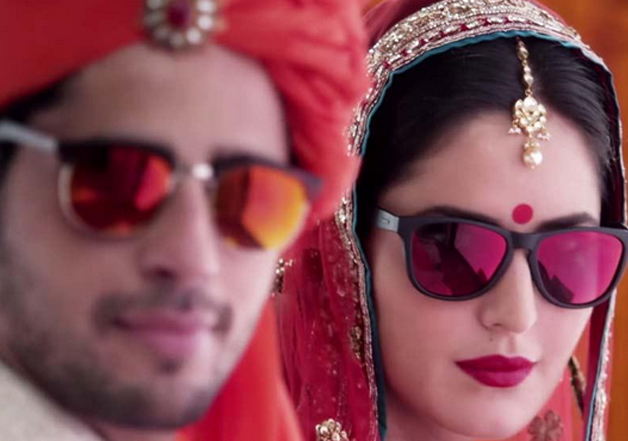 The revived version of the 90's hit song 'Kala Chashma' has been ruling charts since it was released. Having no dearth of swag and style, people loved every bit of the song. It broke many records on YouTube, but looks like actress Katrina Kaif is not too happy with the overwhelming response.
During an interview on which she was accompanied by co-star Sidharth Malhotra, Katrina made quite a startling statement. She said she is not happy with the reception of 'Kala Chashma'. When asked why, she replied,
"I want more".
That is quite greedy of Katrina, but somehow legit. The 'Kala Chashma' video has garnered over 6 crore views on YouTube.
Speaking at the interview about 'Baar Baar Dekho', Katrina said that there are a lot of misconceptions about the movie. She made it clear that the movie is not about time travel but instead is a love story.
"This is not a "time travel film". When you say a "time travel film" to me, I think of a film like Back To The Future or an Action Replay. This is not like that at all. It's a concept. It's a way to get the message across – which you get at the end of the film. The movie in itself is not about time travel, that's just incidental. It is a love story. It's a pure love story that hopefully will remind you that the little things in life matter," told Katrina.
Directed by Nitya Mehra, 'Baar Baar Dekho' will hit silver screens on September 09.