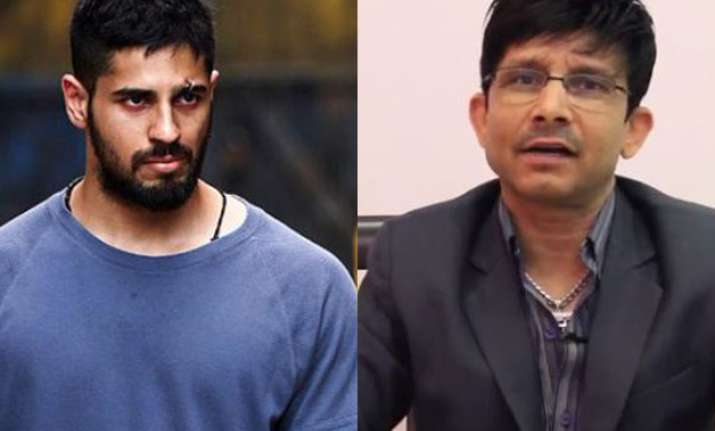 New Delhi: There is something about actor Kamaal Rashid Khan and most of that 'thing' revolves around creating controversies. His statements and his tweets are filled with venom for A-listers of Bollywood, triggering many fights; the latest one being with actor Sidharth Malhotra. Adding to the already heated controversy, KRK has now said that he can hire managers like Sidharth Malhotra.
A few days ago KRK commented on actress Alia Bhatt's intimate wear which she donned for a sizzling photo shoot with Sidharth. KRK's tweets got a befitting reply from Sid but the controversy did not end there. Sid made a statement that KRK used to send him morphed pictures of actresses.
This statement irked KRK and in a recent interview to a leading daily he lashed out at the latter saying, "Sidharth is a non-entity. Uski itni badi aukat nahin hai ki KRK usko pictures bheje. He's on my contact list and I may have sent my film reviews to him, but nothing else. And I dare him to show any picture sent by me. It would certainly be there in his chat history."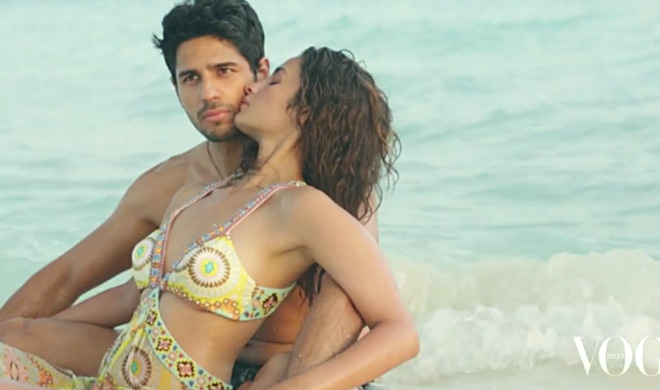 He went on, "He was miffed because I made a comment on Alia Bhatt's picture in a bikini. Since Alia is like a daughter to me, I just said that she was looking childish in a bikini and she must not wear it. That bugged Sidharth. I know people do get carried away in love. But, one must not go mad."
Interestingly, Sidharth and KRK were a part of a movie called, 'Ek Villain'. Though, they did not share any scene, the movie was a turning point for their respective careers. Sid won lauds for his acting skills and people who had forgotten that KRK is actually an actor, got to see him.
KRK, who is for spewing hatred also added, "I have better things to do than morph the pictures and send them to losers like Sidharth. I have 13 business ventures and I can hire 15 managers like Sidharth Malhotra. I can assure you after three movies, Sidharth will become like Jimmy Shergill. I kept quiet till now because I respect and adore his mentor Karan Johar. But I'm so angry with Sidharth's silly comments that I have sent a message to KJO and told him that I will beat his protege black and blue if he rubs me the wrong way one more time."