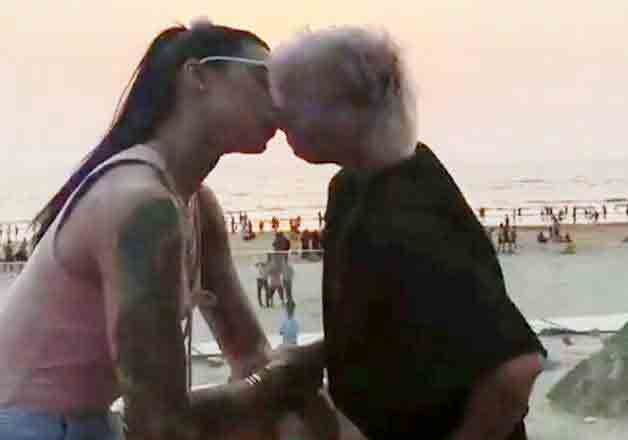 Recently, a lip-lock picture of former Bigg Boss contestants Bani J and Sapna Bhavani went viral and took the internet by storm. 
Both the celebs shared the picture on social networking site Instagram and it definitely raised eyebrows.
In the picture, the ladies gave impression of locking lips. The duo has shared many pictures chilling together on social media, and it was one of them.
Now, Sapna, who is also a celebrity hair stylish cleared the air and said that it wasn't a kiss at all but snapshot of Boomerang video that started doing the rounds over the internet.
Sapna took to her Facebook account to make matters clear and said, that there is no gender for love.
Reposting the same video, she captioned it by saying, ""Just finished yoga and saw that Bani J and I are trending for a kiss which I wish was a kiss but really just a snapshot of a boomerang. India when will we move forward. Really! Sooooooooo Much attention for a KISS??? Dang people fighting for world peace don't trend so much!!! lol. Hope more women and men come out and kiss and show ya'll love does not have a gender. My life. My rules. Kisses to all. Men and Women and the Transgender."
Both Sapna and Bani are said to be feminists in their own ways and, are known for challenging conventions.
While the outspoken Sapna has been vocal about being bisexual, Bani is reportedly dating TV actor Yuvraj Thakur, known for his role in 'Bade Acche Lagte Hain'.