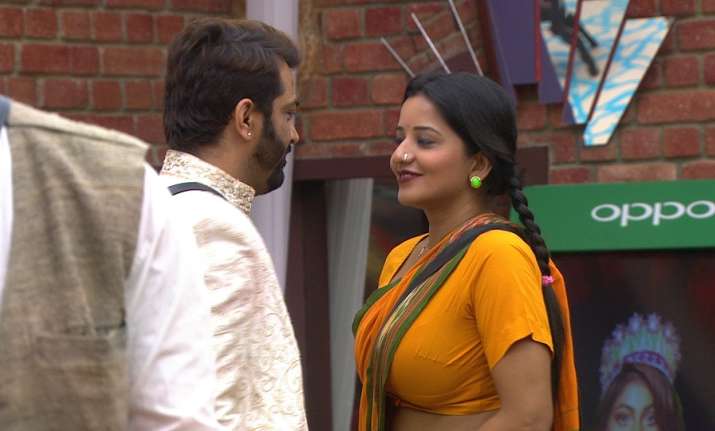 One can expect a lot of sparks in the upcoming 'Weekend Ka Vaar' episodes of reality TV show ''Bigg Boss'. It is being reported that inmate Monalisa's boyfriend Vikram Singh Rajpoot will accompany superstar Salman Khan on the show to speak to his girl friend.
Vikram, according to an entertainment portal, is upset with Monalisa's closeness with Manu Punjabi, and will go on the show to speak to her. He told the daily that Monalisa was sending a wrong message to the outside world. He said he planned to tell her to keep in mind that their families are also involved in their relationship.
Monalisa and Manu's closeness has become a hot topic of discussion, in and outside the boundaries of the house. In real life, both of them are in committed relationships but were seen getting cosy with each other on the reality TV.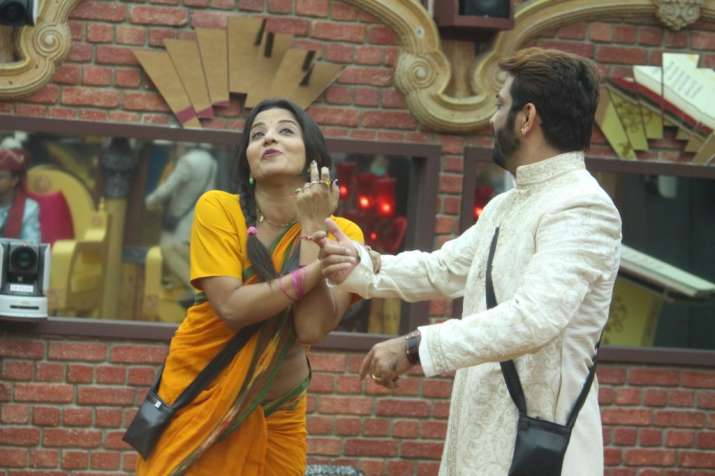 Since the time they started getting a tad too comfortable around each other, there have been many reports about their respective partners being upset.
Earlier it was said that Vikram will visit the house on Mona's birthday, which was a few days ago. He was approached by the makers of the show for the same, but he refused to go into the house. Telling why he turned down the offer then, Vikrant said at that time things were different. He added that he was unhappy but he thought now was the right time to talk to Monalisa.
"I will talk to her as a fiancé. I understand that they both were faking their romance for the cameras, but not everyone will get that, which is why it has to be stopped," said Vikram.
Now that Vikram is all prepared to talk to Monalisa, let us see what happens this weekend. Moreover, it will be worth seeing how Manu will react to whatever Vikram will have to say.