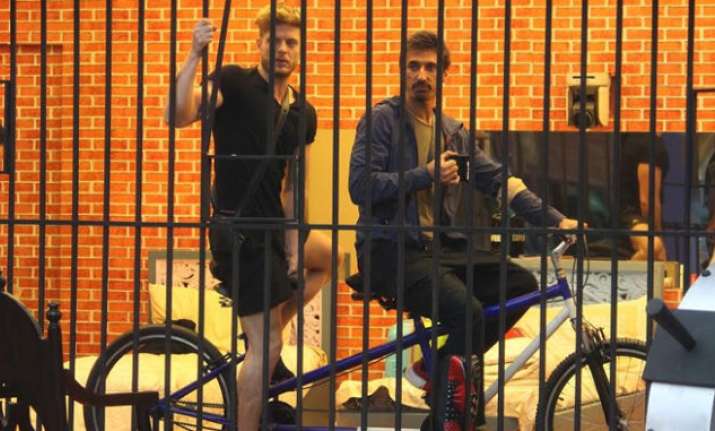 The ongoing 10th season of 'Bigg Boss' became more interesting when wild card contestants entered the house with the aim to win the trophy. Following the tradition of 'Bigg Boss' house, even the new contestants have started squabbling on the show to get more space on viewers TV screen. The coming episode will witness challengers fighting for breakfast with the inmates and Elena locking horns with Lopa.
The four challengers Jason Shah, Bani J, Rahul Dev and Elena Kazan were introduced with a new task. In order to get electricity and water in the house, challengers had to cycle throughout the day and night. Thinking that the housemates were being unfair towards them, they decided to stop the task.
When Lopa came to request challengers to start it again as she was going to prepare breakfast, Elena put a condition saying that Lopa had to tell them what she was preparing only after that they would resume the work. This miffed the celebrity contestant who then discussed the same with the housemates.
While this discussion was going on, Manveer again played his game, and said that two wildcard entries Jason and Elena were doing such things because of Bani taking their side. Bani, Jason and Elena demanded different dishes in breakfast from Priyanka that also created disturbance among rest of the contestants who then quizzed her about the same menu decided for the whole house.    
The episode is definitely going to be full of drama and will surely give fodder to all the viewers increasing show's TRP. These four challengers were nominated for the eviction.