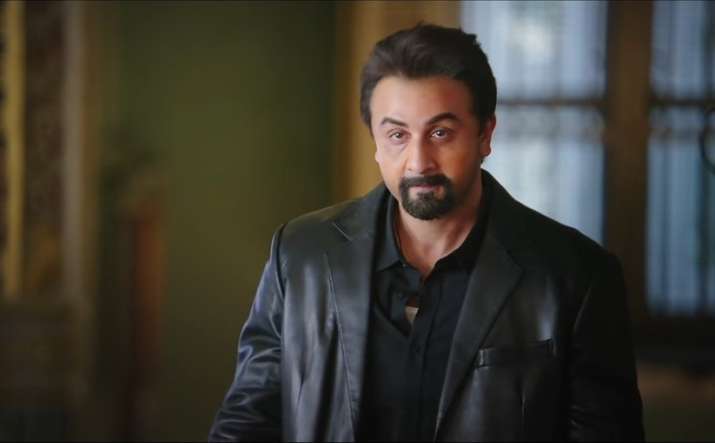 On Wednesday, the trailer of much-awaited film Sanju was dropped by the makers. While the cinepihles can't stop raving about Ranbir Kapoor's acting finesse in the three-minute videos, our community of some talented netizen got busy with the work they know the best: making trolls and memes. Before Sanju trailer, Race 3 gave them enough fodder to stock memes and trolls for a month. But now it seems like the social media found its new bait.
Soon after the trailer, the netizen came up with some really rib-tickling memes on the lead actor Ranbir Kapoor. They juxtaposed hilarious life situations with the phases of Sanjay Dutt's life depicted by Hirani in the film. Not only this, the trolls are using Sanju trailer as an excuse to troll Race 3 all over again.
Twitter ♥️♥️#SanjuTrailer pic.twitter.com/SsqIntg9mS

— Angoor Stark 🍇🇮🇳 (@ladywithflaws) May 30, 2018
My name is Khan Mai Bevda Hon
And I am not Tharki Hon
A Terrorist. Per Mai terrorist
Nahi Hoon #SanjuTrailer pic.twitter.com/gokx2F2jpr

— sʀᴋˢsᴘɪᴅᴇʀᴍᴀɴ🕷️ (@iamadil555) May 30, 2018
True😐 #SanjuTrailer pic.twitter.com/JifJdYbCdZ

— Saif (@itzsaifkhan_) June 2, 2018
Sanju trailer became the talking subject of the social media soon after it was released. In the video, Ranbir Kapoor traced the tumultuous life journey of Sanjay Dutt, including his struggle with drug addiction to rendezvous with underworld kingpins.
Sanju is an official biopic of Sanjay Dutt and stars Ranbir Kapoor, Sonam Kapoor, Paresh Rawal, Dia Mirza, Vicky Kaushal, Jim Sarbh and Anushka Sharma in lead roles. The Bollywood buffs are all praises for Rajkumar Hirani and also Ranbir Kapoor for getting right into the skin of Sanjay Dutt for the film.
Sanju is slated to release on June 29.