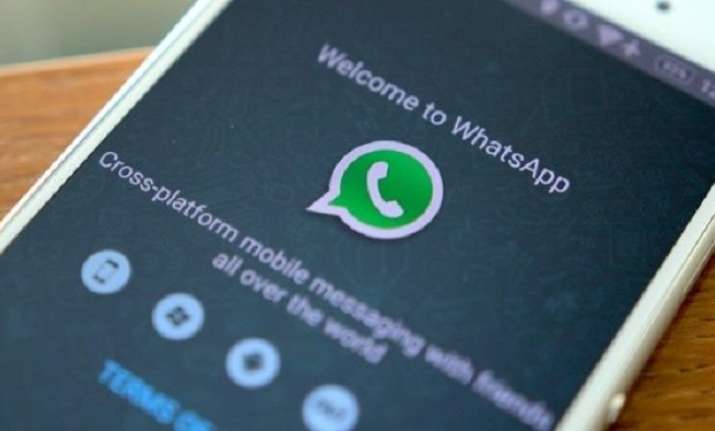 Popular messaging app WhatsApp messenger went down for a few hours leaving users panicked and forcing them to switch to other forms of communication. The Facebook-owned WhatsApp messenger application was facing outages since 12:40 pm IST and it took around two and a half hours before the services were restored.
Users from a number of countries including India, Ireland, Russia, Malaysia, Czech Republic, Israel, Spain, Malaysia, Kenya, Turkey, Italy, Egypt and Serbia have reported WhatsApp outages.
The company has not spoken about this glitch yet.
DownDetector said that 60 per cent of customers had issues connecting to WhatsApp. A further 25 per cent reported issues receiving messages and 14 per cent struggled to login.
Billions of users who rely on WhatsApp for their day-to-day communication are evidently outraged and are pouring their hearts out on Twitter.
This wasn't the first time that WhatsApp suffered a major outage. Earlier in May, WhatsApp suffered a major outage. The company took several hours to restore the app back to function. Services were down again in Spetember this year.
#WhatsAppDown: Some may even resort to desperate measure of picking up the phone & calling https://t.co/ao0eNNpafB pic.twitter.com/zgVk8vAz8Q

— RT (@RT_com) November 3, 2017
#whatsappdown i though it's happening only for me then i switched off my mobile😝😝 then came here to see and it's trending top 😂

— Fan of Mahesh & Mahi (@sriniva_143) November 3, 2017
Everyone is checking Twitter to see if whatsapp is down 🤣😅😅#WhatsappDown 👨🏽‍💻 pic.twitter.com/kN7jiUEFJl

— Mona Ali (@ArchWriterMona) November 3, 2017
Earlier we use to validate the power cut by checking the neighboring houses and now validate everything by checking #Twitter. #WhatsAppDown🤪

— Jaya Singh (@jayasingh69) November 3, 2017
Whatsapp been down for 5 minutes.

17000 people have been broken up with and blocked for not replying to HUD since 10:51#whatsappdown

— NINA HASTIE (@THATninahastie) November 3, 2017