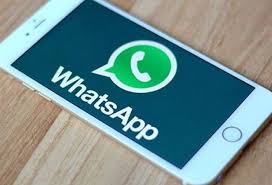 WhatsApp's much talked about 'Delete For All' or message recall service has finally been rolled out. With the new feature in place, you can recall or delete messages that you either sent inadvertently or to the wrong group.
While the feature has long been in the works, there have only been traces of it in the internal code and nothing concrete had surfaced on its rollout, until now.
According to WABetainfo, the new feature has been rolled out to some users on Android, iPhone, and Windows Phone apps. The feature can also be used on WhatsApp Web.
The only catch is that both you and the recipient of the message that you intend to delete have the latest version of WhatsApp installed on their phones. The feature will not work on older versions of WhatsApp.
As per the report, some users have already started to see the new feature when they press the delete or trash symbol.
Alongside 'Delete for Everyone', users will also see the 'Delete for Me' option, if they only want to delete the message from their phone.
The Delete for Everyone feature works for any message type in WhatsApp: text messages, images, videos, GIFs, voice messages, stickers (in future), contact cards, files, locations, quoted messages and status replies.
How it works
The sent message will be deleted from both notifications and chat pages and will be replaced with "This message was deleted for everyone."
The feature will only be available for seven minutes once the message has been sent. The delete for all feature will not be available seven minutes after sending the message.  
Once you hit delete for all on a particular message or post, your WhatsApp sends a fake copy of the message to the recipient.
As per WABetainfo, once the recipient receives your copy, his device won't show you the notification and it won't save it in his chat history, but it will check if there is the ID of the message in the database.
It will then find the message, which will be correctly revoked, provided the recipients are using the latest version of WhatsApp.
You will still have to be careful about the messages you send to Symbian users as the 'Delete For All' feature hasn't been extended to WhatsApp for Symbian.