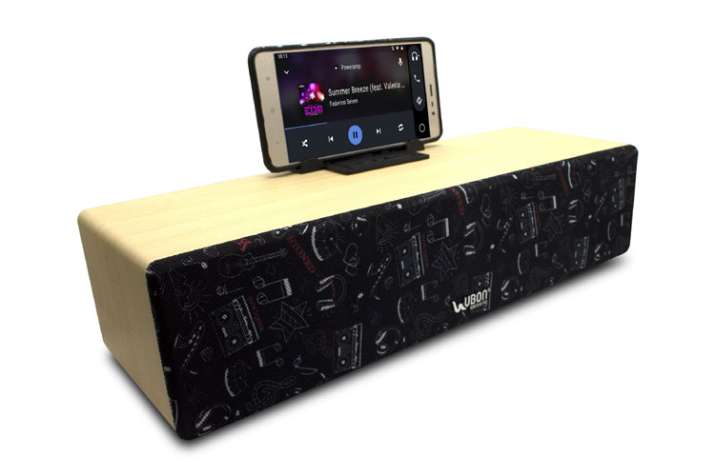 UBON launches its new wireless soundbar in India called the UBON Soundbar SP-45. The device comes with 4 hours of battery backup and is designed to deliver best in class virtual surround sound in 2.0 configuration. The SP-45 offers a complete audio experience for the Indian consumers and comes with two speakers along with a subwoofer.
Also, read: SHARP AQUOS R3 with dual-notch design announced
The speaker offers a continuous power backup of 4 hours and comes with support for Radio, USB, TF Card, AUX and Bluetooth. It gets a built-in microphone to receive calls and gets a Li-on battery. Adding on, the phone comes with an external phone holder that is placed right on the top of the speaker, by which users can place the phone on top of the speaker.
It uses "intelligent chip control" that prevents it from overheating and promotes stable charging. It comes with unmatched sound quality, provided with good battery life and great design, along with a frequency range of 20Hz~25KHz. The UBON Soundbar SP-45 price in India is Rs 3,599.
Also, read: Nokia 6.1 Plus and Nokia 5.1 Plus gets a limited period price cut in India