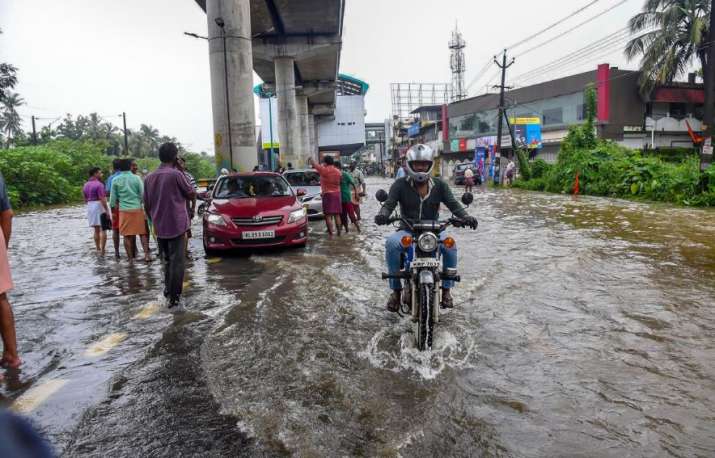 Amidst the devastating floods that Kerala has been facing for past few days, Google introduces the tool titled Google Person Finder to help the people locate their closed ones in the flood-ridden territory. The tool has been specifically rolled out to track missing people in the Kerala floods. The death toll in Kerala has risen to 94, while more than 250 people have lost lives during this monsoon in state. Hundreds of people still remain stranded in and around Aluva and Pathanamthitta-Chengannur areas, where this tool can prove to be really helpful.
Google's Person Finder can be logged in from any desktop of mobile phone to find as well as provide information about the mission persons in the floods. The tool has been made available to the public so that people can locate their closed ones just by entering their name in it. Google will provide the details of people with matching name and also the address. In case you want to give information about the person who has drifted away from his family, you can enter the person's name and details in the tool.
Announcing the tool, Google India wrote, "Our thoughts are with those in Kerala. Help track missing people with #personfinder: https://goo.gl/WxuUFp #KeralaFloods."
Our thoughts are with those in Kerala. Help track missing people with #personfinder: https://t.co/8EECLFpCqv #KeralaFloods pic.twitter.com/mo9VM3Uph4

— Google India (@GoogleIndia) August 16, 2018
Google Person Finder came into existence in 2010 during the devastating Haiti earthquake that killed many. It was also made public during the Uttarakhand Floods that wreaked havoc at religious shrine Kedarnath.
On the other hand, Facebook also has a crisis response page for Kerala Floods 2018. The social media platform has more than 270 million users in India out of 1.14 billion users globally. It is extensively used in India. The page has everything related to Kerala floods ranging from news stories, videos, content, etc curated from public post. Apart from this, Facebook has also activated its Safety Check feature that helps people to mark themselves safe to let their family know about their well-being.
A red alert has been issued to all the 14 districts of the state. The floods have rendered many homeless while displacing a large number of population. The infrastructure, transport facilities and roads have been destroyed costing thousands of crores to the authorities.