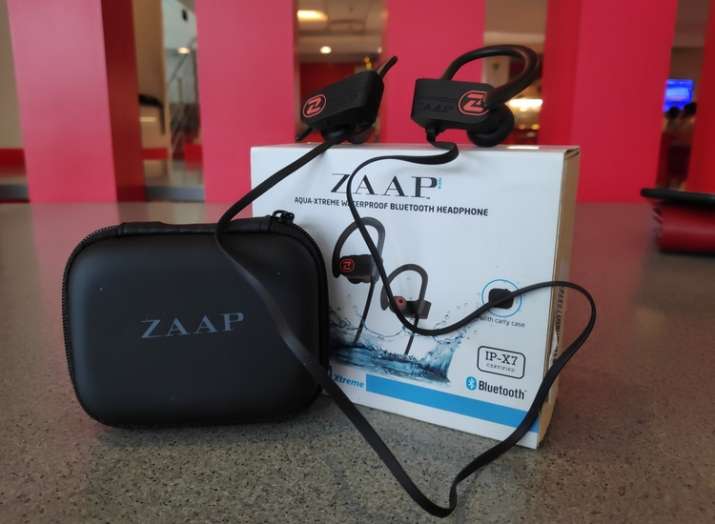 The ZAAP Aqua Xtreme is one of the latest wireless headphones that was launched by the company. The headphones get IP-X7 rating that makes it ideal for all weather conditions and a perfect companion for people who do a lot of outdoor activity and exercise. With great design, what's important in any headphone is its audio quality, so let's find out how the ZAAP Aqua Xtreme faires in our review.
Also, read: OPPO K3 with Snapdragon 710 and in-display fingerprint sensor announced
ZAAP Aqua Xtreme: Design and usability
The ZAAP Aqua Xtreme looks different from conventional headphones and comes with a back ear grip that helps them stay firm in the ear, even in extreme physical conditions. Although the back ear grip support works well in its favour, people with long hair might have issues in placing them properly behind the ear.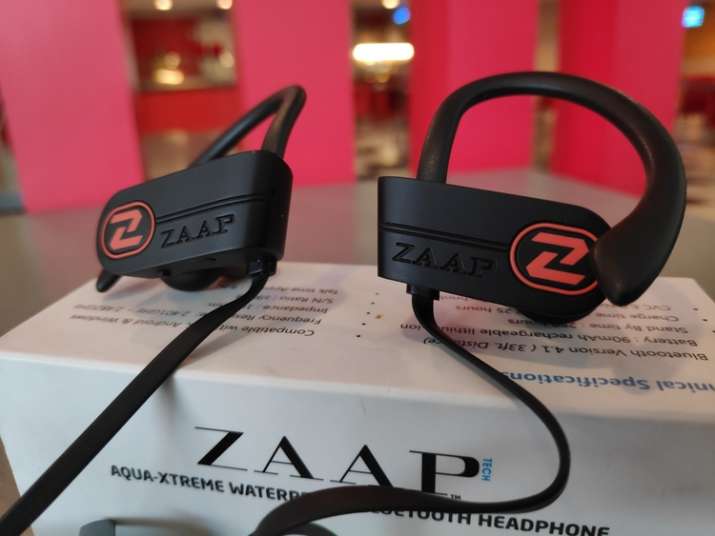 The headphones come with a rubbery texture on the outside that feels good, while the ear tips get a 45-degree angle tilt that makes the in-ear placement firm and grippy. It gets the volume controls on the right top for increasing and decreasing the audio along with a charging port at the bottom.
To switch on the headphone simply long press on the outer (MFB) 'Z' logo of the right earpiece till an LED light starts blinking and turns blue when pairing is complete. The multi-function button can also be used for answering calls, ending calls and rejecting calls. It comes with Bluetooth 4.1 connectivity that gives a wireless range of about 33ft.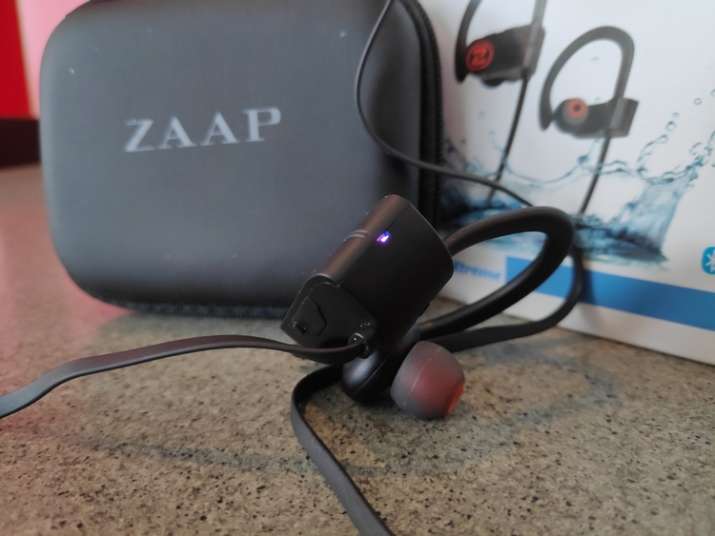 In case the battery is low, the LED flashes red and blinks twice along with a voice prompt saying that 'the headset must be charged'. On charging LED remains solid red and blue when fully charged.
ZAAP Aqua Xtreme: Audio output and performance
The ZAAP Aqua Xtreme comes really handy if you are an outdoor person who loves running or doing exercise. The device is compatible with iOS, Android, Windows device that pairs easily via Bluetooth. It houses a 90mAh rechargeable battery that can be charged in approximate 2.25 hours and offers a standby time of 250 hours with a talk time of 9 hours.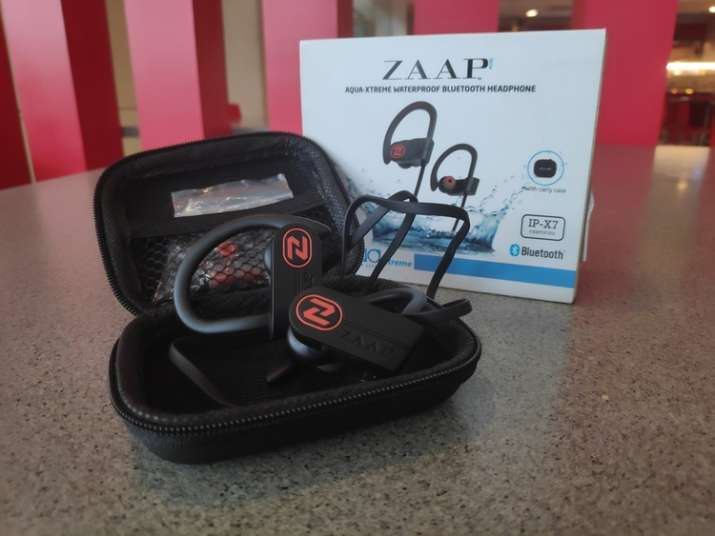 The audio output feels reasonably good with a fair bit of bass and decent sound quality. The headphone also gets CVC 6.0 noise cancellation technology and taking calls via headphones simply works well with no distortions in audio quality.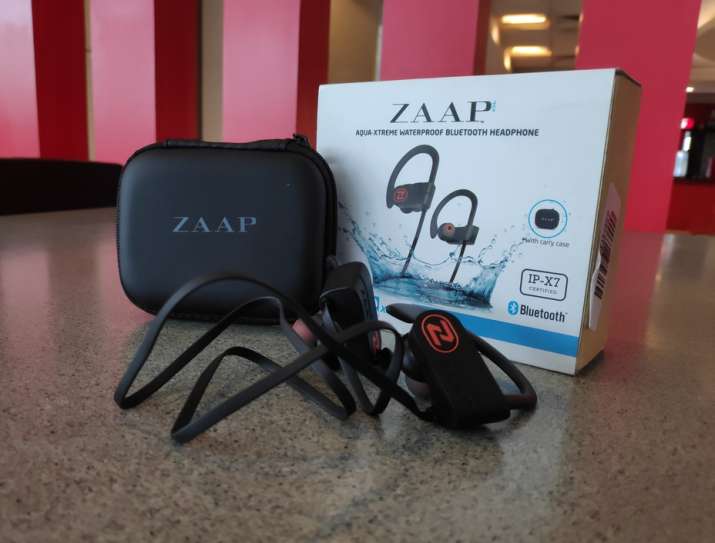 ZAAP Aqua Xtreme: Verdict
The ZAAP Aqua Xtreme is priced at Rs 2,949 and considering the price point, the headphones surely impress, given the design and form factor, along with its decent audio output. 
Also, read: Xiaomi Mi Polarized Wayfarer and Mi Polarized Aviators go on sale in India