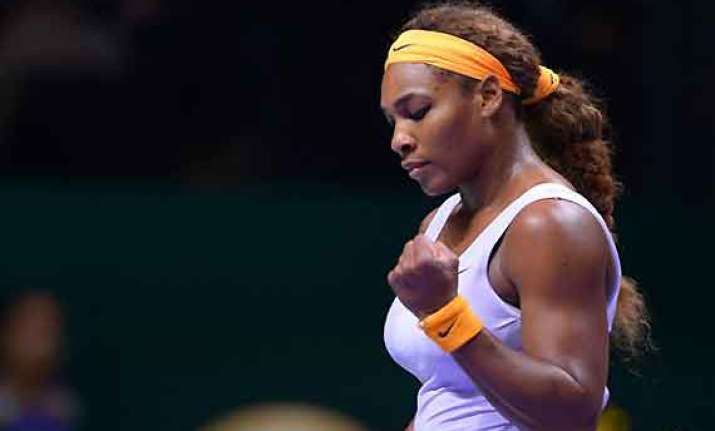 Istanbul: Serena Williams ended the best season of her career in suitable style, coming from behind to beat Li Na 2-6, 6-3, 6-0 on Sunday for her second straight WTA Championship.
Williams collected her 11th title of the year and became the first player to defend the title since Justine Henin in 2007.
The American won her fourth WTA Championship, having captured the elite tournament of the eight top-ranked players also in her debut in 2001 and in 2009 and 2012.
Williams has won 78 of 82 matches this year and will finish the year as the top ranked player for the third time in her career after 2002 and 2009.
Li was in her first WTA Championship final and will finish the year at a career-high No. 3.