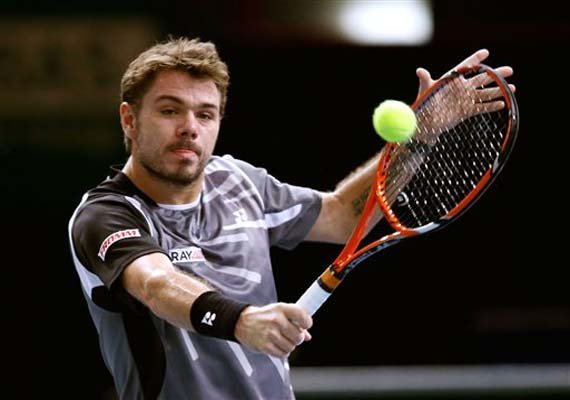 PARIS: Stan Wawrinka won his first match in more than a month Wednesday and advanced to the third round of the Paris Masters.
The third-seeded Wawrinka ended a three-match losing streak with a 6-4, 7-6 (6) win over 37th-ranked Dominic Thiem, the youngest player in the top 50.
After consecutive losses in Tokyo, Shanghai and Basel, the Australian Open champion put on an erratic display but prevailed on important points.
"I'm trying to find my confidence," Wawrinka said. "I know things can change quickly. I can lose first round, and I can also go very far in a tournament."
Wawrinka closed out the match on his second occasion after the 21-year-old Thiem, who beat him on clay in Madrid in May, failed to convert a set point at 6-5 in the tiebreaker.
It was Wawrinka's first win since he defeated Fabio Fognini in Switzerland's 3-2 win over Italy in the Davis Cup semifinals in September. He will next face Kevin Anderson.
Also, seventh-seeded Milos Raonic had 19 aces in a 6-3, 5-7, 7-6 (4) win over Jack Sock, keeping his hopes of qualifying for the ATP finals for the first time alive. Raonic will be guaranteed a spot at the year-end tournament in London if he wins the title in Paris.
Next up for Raonic is No. 11-seeded Roberto Bautista Agut, who defeated former semifinalist Richard Gasquet 6-4, 6-2.
Although disappointed, Gasquet was relieved to be able to turn his attention to the Davis Cup final against the Swiss next month in Lille.
"I will now be 100 percent focused on the Davis Cup," Gasquet said, "and I'm happy it will be played on clay."