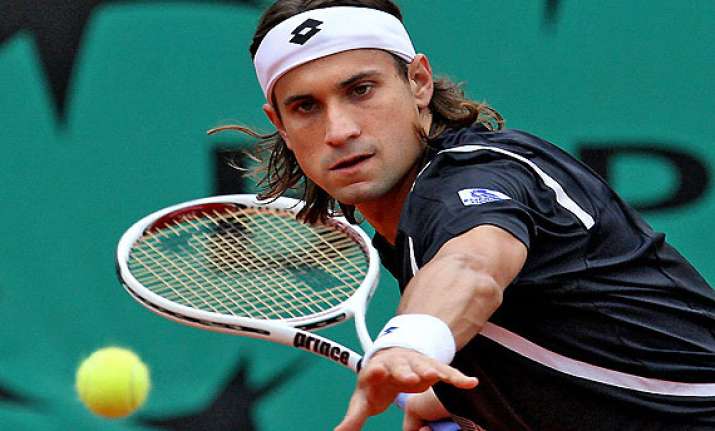 Buenos Aires, Feb 21: Top-seeded David Ferrer of Spain began his defense of the Copa Claro title with a comfortable 6-4, 6-1 victory over Argentine wild card Agustin Velotti on Wednesday.
Ferrer, ranked No. 4, is a strong favorite to win his second tournament of the young season. He won in Auckland, New Zealand, last month.
"I was ready to get going, and get going with a victory," Ferrer said. "There are no easy matches, although our rankings were not very even."
Ferrer got off to a 4-1 lead, only to have Velotti win three straight games to level. Ferrer won the last two and swept through the second set.
Ferrer is coming off his best season with seven tournament victories in 2012.
In another first-round match postponed from Tuesday because of rain in the Argentine capital, David Nalbandian defeated fellow Argentine Carlos Berlocq 6-3, 2-6, 6-3. Also, sixth-seeded Fabio Fognini defeated Guillermo Garcia-Lopez 7-5, 6-3.
Nalbandian, who also came through windy conditions and the threat of rain, will face Ferrer on Thursday in the second round.
"In the second set I lost some intensity, and he (Berlocq) picked up his game," Nalbandian said. "Luckily, I was able to come back and win the third set."
The first few days of the tournament in Buenos Aires have been poorly attended, hurt by bad weather and the absence of a top-name player like Rafael Nadal.
Making a comeback after nearly eight months away, Nadal played in the first two of four Latin American clay-court events -- in Chile and Brazil -- but skipped Argentina. He will play next week in Acapulco, Mexico.