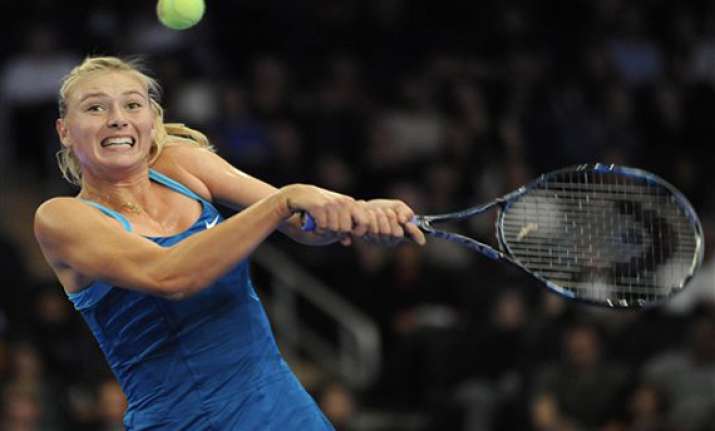 New York, Mar 6 : Maria Sharapova beat Caroline Wozniacki in an exhibition at Madison Square Garden on Monday -- though she lost the only point she played against Wozniacki's boyfriend, top-ranked golfer Rory McIlroy.

With the Dane a game away from losing 6-3, 6-4, she invited McIlroy onto the court just hours after he won the Honda Classic to ascend to No. 1 in the world for the first time.

Roger Federer and Andy Roddick were set to play another exhibition later Monday in the BNP Paribas Showdown.

Wozniacki has been ranked No. 1 for 67 weeks in her career, though she's currently down to No. 4. McIlroy knows he'll need to stay on top for "another couple of years" to catch his girlfriend in that stat.