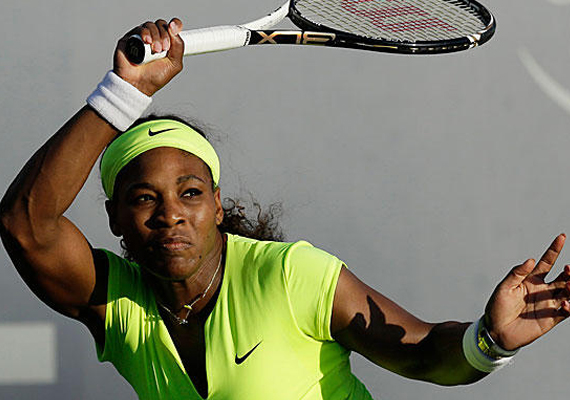 New York, Aug 29 : Serena Williams advanced to the second round of the U.S. Open on Tuesday, defeating CoCo Vandeweghe 6-1, 6-1 in 55 minutes.
Coming off titles at Wimbledon and the London Olympics, Williams looked sharp against Vandeweghe, committing only nine unforced errors despite the tricky conditions.
"I didn't hit anything too hard, because the ball—I wouldn't have known where it was going to go," Williams said.
In search of her 15th Grand Slam title, Williams improved to 48-1 in first-round matches at major tournaments.
The only loss was at this year's French Open.
And Williams came up with a creative way to judge just how much the air was whipping around at Flushing Meadows.
"I usually gauge the wind by my hair," Williams said. "If it's really going forward, I'm thinking, 'It's really windy."'
Vandeweghe, who fell 7-5, 6-3 to Williams in the Bank of the West Classic final earlier this summer, had trouble dealing with her toss in the blustery wind. She finished with six double-faults and only held serve once in seven tries.