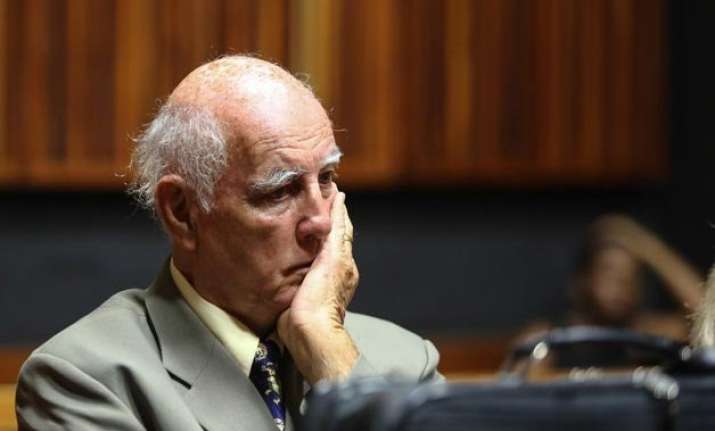 Johannesburg: The sentencing of former tennis Grand Slam champion and convicted child molester Bob Hewitt has been postponed by a South African court till next month to allow his legal team to compile a report from a psychologist. 
Hewitt, 75, a six-time Grand Slam doubles champion was found guilty last month of raping two South African girls and sexually assaulting another he was entrusted to coach. He faces upto 15 years in prison. 
Judge Bert Bam had referred to Hewitt in his judgement as "shrewd" and "calculating" in taking advantage of teenagers who were his students in the 1980's and 1990's. 
Three women now settled across the globe had come forward to press the rape and indecent assault charges against the disgraced former doubles champion whose name has now also been removed from the Tennis Hall of Fame. 
Born in Dubbo, Australia, Hewitt has spent much of his life in South Africa. 
Hewitt's legal counsel Terry Price requested the postponement after he could not secure the written record of Hewitt's trial, which was to be sent to a renowned criminologist to assist in mitigating sentence.
Price said Hewitt was facing the prospect of a lengthy jail term, and this could not be mitigated against by argument alone. 
Price conceded that the report may well not be in favour of Hewitt, but that there was a possibility of criminologist Professor Dap Louw recommending options to a jail term. 
The report would be compiled after Louw had interviewed all parties in the matter, including the three women who had testified of their ordeal in court. 
Judge Bam allowed a postponement till 18 May.