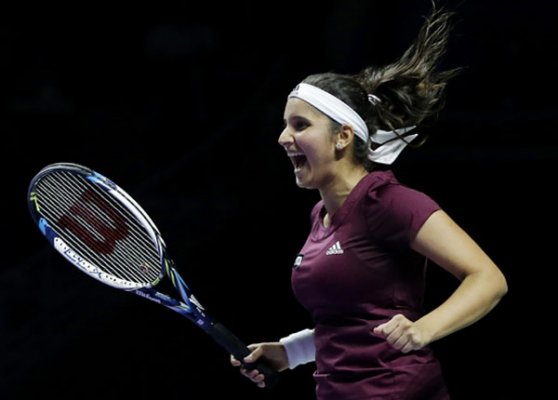 Hyderabad: Days after Prime Minister Narendra Modi congratulated her for WTA Finals victory, Tennis ace Sania Mirza thanked the Premier for backing sportspersons in the country and described him as an 'extremely dynamic personality'.
"He (Modi) is an extremely dynamic personality. He is a great leader. I have met him twice. He tweeted to me a few times which is very exciting," she said on Tuesday.
Sania, who arrived Hyderabad on Monday evening, said that it was heartening to see the country's Prime Minister keeping a track of sporting events and making it a point to wish them when they succeed.
"The Prime Minister has been motivating us and it is great that he loves sports. Many people don't know what event is taking place... but he keeps a track. Whenever I win, he is extremely encouraging. I think that is amazing for a Prime Minister to take notice of an athlete and encourage them," Sania said.
"I can't do anything but play tennis… have been doing it for 21 years. I have realised that miracles do happen but there is no secret to success except working and working very hard," she added.
On Sunday, in their last match together, Cara Black and Sania Mirza cruised to the doubles title at the WTA Finals with an authoritative 6-1, 6-0 win over defending champions Peng Shuai and Hsieh Su-Wei.