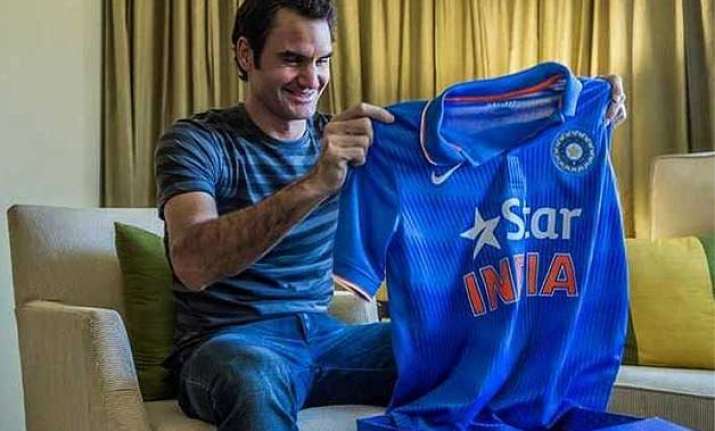 New Delhi: Tennis star Roger Federer has found himself caught between Indo-Pak rivalry in cricket after the Swiss tennis legend has vouched for Team India in the high voltage game between the two asian powerhouse in World Cup.
Federer has posted a photo in facebook in which he was seen holding Team India's jersey stating "Dressing up for Gentleman's game today" #Bleedblue. Meanwhile fans of Roger Federer in Pakistan are quite upset following this incident.
However Roger Federer clarified on the eve of Dubai Open that the photo op was more of a marketing thing as Team India and Roger Federer share the same sponsor 'Nike'. He further said that he was a part of the campaign and had met some of Team India's players who had gifted him the jersey.
Federer has sought an apology from his fans and also made clear the point that his original alliance is with South Africa. Federer's mother Lyneete is originally from South Africa and his Foundation has raised huge sums of money to help the underprivileged children in the country.
It is an open secret that Roger Federer and 'Little Master' Sachin Tendulkar are close to each other and Sachin who is a regular visitor to Wimbledon each year to watch the Swiss player battling it out in the tennis court.
In a recent development India's latest batting sensation Virat Kohli has also posted a photo along with Federer on microblogging site twitter describing the Swiss tennis star as "absolute legend"