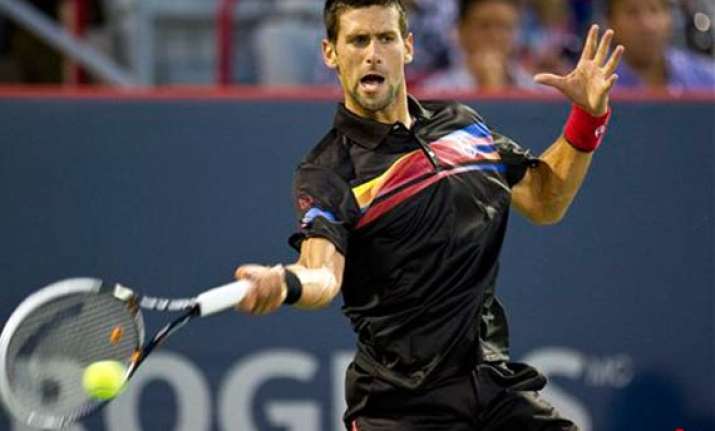 Montreal, August 13: Number one Novak Djokovic lined up a Montreal Masters semifinal with a second straight French opponent after defeating fifth seed Gael Monfils 6-2, 6-1 on Friday.

Djokovic, playing is first event on the ATP top ranking, will Saturday face 13th seed Jo-Wilfried Tsonga, who followed up his third-round upset of two-time winner Roger Federer with a win over Spain's Nicolas Almagro 6-4, 6-4.

Tsonga needed one break per set and less than 90 minutes to dispatch Almagro, firing ten aces and saving three points in the final game for victory.

"I was a bit tired today, I lacked energy," said the winner. "The (Federer) match took a lot of stamina. I focused on only a number of return games and holding my serve.

"It was a way for me to save the energy I had left, not playing hard in every game."

Tsonga, now 6-0 over Almagro, duplicated his final four showing from 2009, his only previous Canadian appearance.

"I'll play a semifinal, it will be big to win it and play a final."

Djokovic mowed down Monfils for a 51st win this season from 52 played as he moves to within a pair of victories of a ninth title this season.

The Serb was untroubled as he moved through, last survivor among the tennis elite after early eliminations for Rafael Nadal, Federer and Andy Murray.