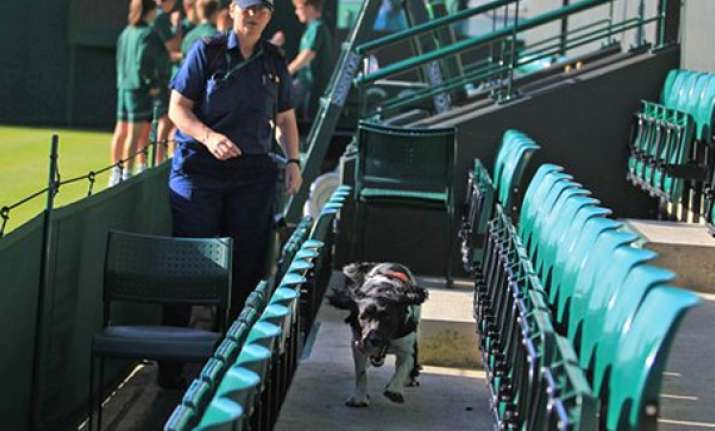 England, Jun25: Authorities have imposed a no-fly zone over the All England Club for Wimbledon.
Police superintendent Pete Dobson says the Civil Aviation Authority agreed to the measure after complaints about noise levels during last year's tournament. He says the move has "not been driven by security but of course it does help."
A no-fly zone was also in place for Wimbledon for two years after the Sept. 11, 2001 attacks in the U.S.
Dobson said more police officers are also in place this year as security measures were boosted ahead of the London Olympics tennis tournament, which will be staged at the All England Club.
He said he is "acutely aware that if somebody was to do something untoward here it could well have a knock-on effect on the Olympics."