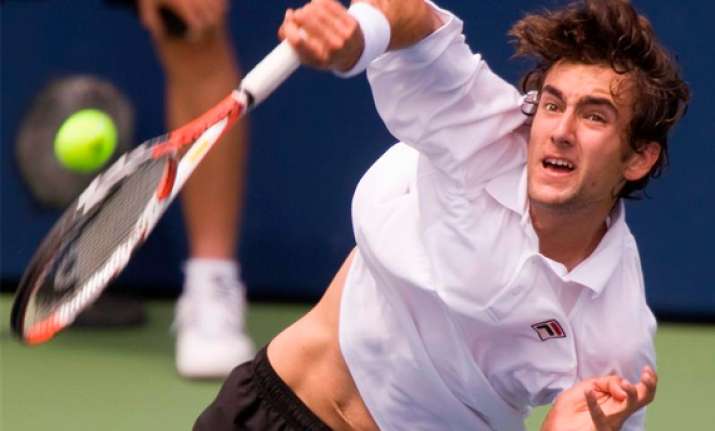 London, June 17: Marin Cilic  of Croatia  today won the Queen's club grass title 6-7 (3), 4-3, after David Nalbandian was disqualified for kicking at an advertising hoarding in anger and injuring a linesman.
The tenth-seeded Argentine, who was bidding for a first career grass title, had not played a grass final since Wimbledon a decade ago against Lleyton Hewitt.
Nalbandian's eruption came as he was passed by  Cilic to lose serve in the seventh game of the second set.
He then kicked at the low hoarding surrounding the chair of linesman Andrew McDougall.
The fierce blow sent a wooden board into the official's shin, producing a cut.
ATP supervisor Tom Barnes immediately disqualified Nalbandian as some booing erupted at the west London club over the premature end of the match.