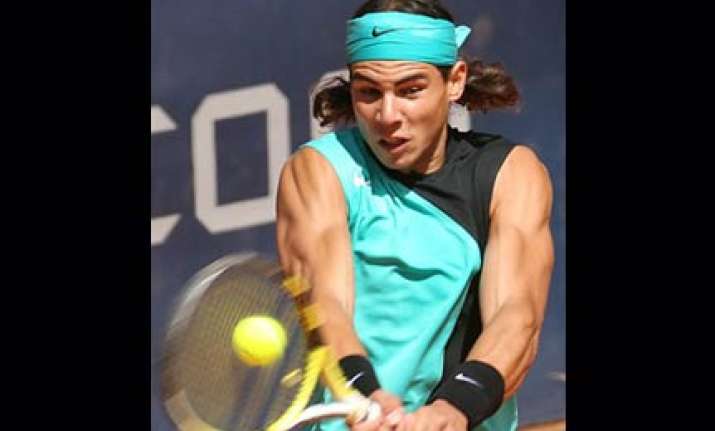 LONDON: Spanish second seed Rafael Nadal booked his place in the quarter-finals at Wimbledon with a 6-4, 6-2, 6-2, win over France's Paul-Henri Mathieu on Monday.  
Nadal eased concerns over his fitness as he romped to a comfortable victory in just over two hours on Court One to set up a meeting with Swedish sixth seed Robin Soderling in a repeat of the recent French Open final.  
The Spaniard, who won that Roland Garros showdown to clinch his fifth French crown, has been bothered by a knee injury in his last two matches here.  
He was unable to defend the Wimbledon title he won in 2008 due to tendinitis in both knees and the world number one plans to take time off after Wimbledon for treatment.  
But he showed no signs of being affected by the problem against Mathieu as he beat the unseeded Frenchman for the 10th time in 10 meetings.  
Nadal also had to call on the trainer to deal with an arm injury earlier in the tournament, but the seven-time Grand Slam title winner was operating close to 100 percent here as he dispatched a series of blistering winners.  
"I had a little problem in the second round and a bit bigger in the third, but today was much better," Nadal said.  
"I didn't feel anything. That is very positive for the quarter-final.  
"But the important thing is the victory. It was easier than the last couple of matches." AFP