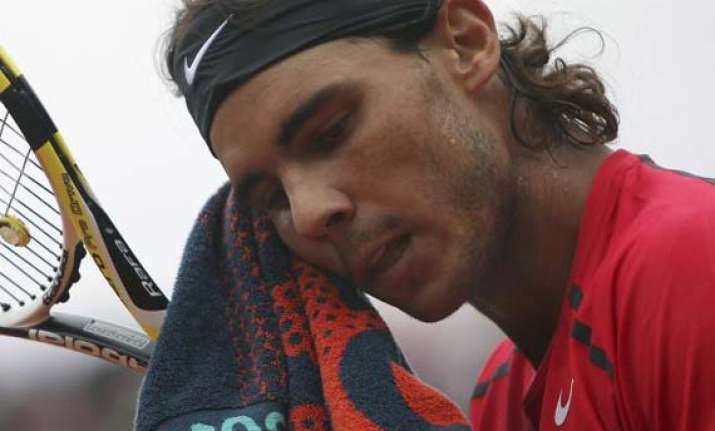 Madrid,Dec 25: Rafael Nadal says doctors have ordered him to pull out of what was to have been his first comeback tournament after a seven-month hiatus nursing a knee injury.
The 26-year-old Spaniard said on his Facebook page on Tuesday that a fever caused by a stomach infection has forced him to pull out of an exhibition tournament in Abu Dhabi on December 27.
Nadal says "Everything had been prepared," adding that he was very keen to return to the Middle East competition but doctors had told him his body needs rest "to fight this stomach virus."
The tournament would have been Nadal's first competitive action since being sidelined with tendinitis in his left knee following a second-round loss to then 100th-ranked Lukas Rosol at Wimbledon in June.