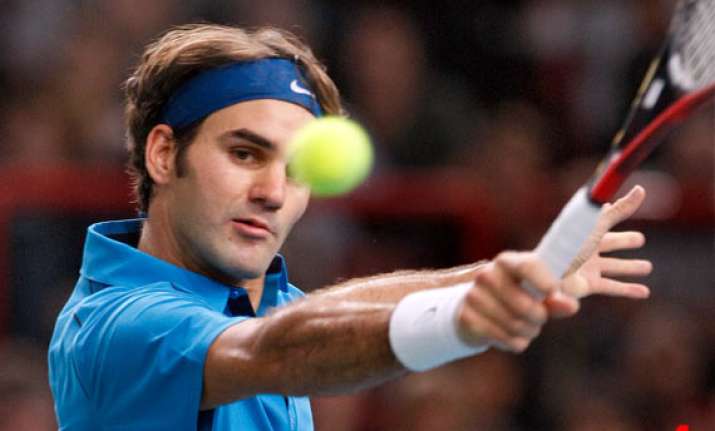 London, Nov 16: Rafael Nadal and Roger Federer will meet in the opening phase of the ATP World Tour Finals after both were drawn into Group B at the season-ending tournament on Tuesday.

Top-ranked Novak Djokovic, who is still trying to recover from injury, and Andy Murray are in Group A for the tournament that starts Sunday at the O2 Arena in London.

Federer beat Nadal in last year's ATP final, but the second-ranked Spaniard still leads their head-to-head series 17-8. Their most recent meeting was in the French Open final, when Nadal beat Federer for the title at Roland Garros for the fourth time.

Federer, however, is coming off two straight tournament victories. He won in his hometown of Basel and then claimed the title at the Paris Masters on Sunday. Nadal hasn't played since losing at the Shanghai Masters last month.

Jo-Wilfried Tsonga and Mardy Fish are also in Group B at the round-robin tournament for the top eight players in the world.

In Group A, Djokovic and Murray will also have to face David Ferrer and Tomas Berdych.

Federer and Nadal have combined to finish the season as the top-ranked player every time since 2004, but this year that honor will go to Djokovic.

The top-ranked Serb enjoyed a breakthrough season this year, winning the Australian Open, Wimbledon and U.S. Open. His only loss at a Grand Slam tournament in 2011 came in the semifinals of the French Open, when he lost to eventual runner-up Federer.

But Djokovic, who has been battling injury since the U.S. Open, pulled out of the Paris Masters before his quarterfinal match against Tsonga last week because of pain in his shoulder.