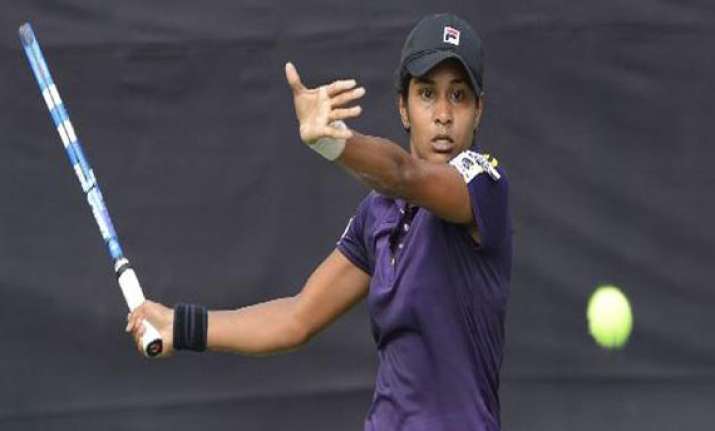 Astana (Kazakhstan): India secured the tie against Pakistan for the loss of just seven games as Prarthana Thombare and Ankita Raina scored easy victories in Fed Cup Group II competition, on Wednesday.
Prarthana provided India a rollicking start by trouncing Ushna Suhail 6-0 6-1 in the opening singles.
Ankita, who did not play singles yesterday against Iran, then thrashed Sara Mansoor 6-1 6-2 to clinch the issue.
Prarthana and Rishika Sunkara then made it a second consecutive 3-0 result for India by comfortably beating the combination of Mansoor and Suhail 6-2 6-1.
India had on Tuesday thrashed Iran 3-0 and will now take on New Zealand in their last Pool D match.
There are four Pools in the Group II competition. Three teams are in Pools A, B and C while Pool D has four teams.
The four winners of each pool will play-off to determine which nation will be promoted to Group I for the 2015 competition.