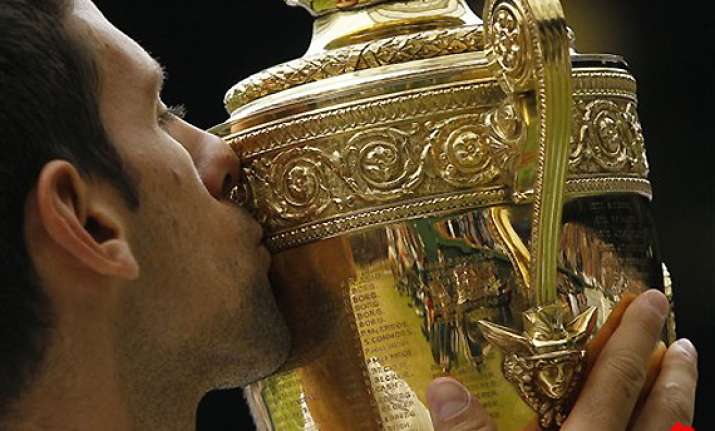 Abu Dhabi, Dec 17: After winning three Grand Slams, seven other titles and claiming the No. 1 ranking, Novak Djokovic says he briefly abandoned his gluten-free diet to toast a season of triumph with a glass of wine.

"More than one, actually," a smiling Djokovic said Saturday, admitting that it "did not end up well the next day."

Djokovic, who partly credits his new diet for his improvement, went 70-6 for the season and took home a record $12.6 million in prize money.

He concedes that it will be very difficult to repeat his success next season, but "nothing is really impossible."

Djokovic will begin his preparations for the 2012 season by playing an exhibition event in Abu Dhabi beginning Dec. 29, which also features Rafael Nadal and Roger Federer.