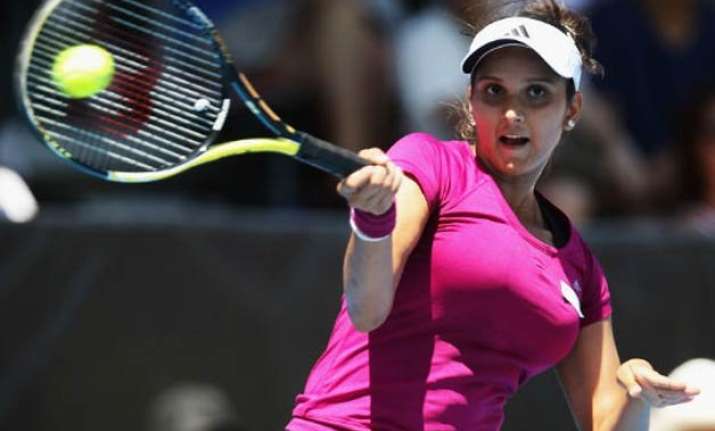 New Delhi: A host of sports celebrities and politicians showered encomiums on tennis star Sania Mirza for becoming the first woman tennis player from the country to achieve the number one rank.
Sania won the WTA Family Circle Cup with Swiss legend Martina Hingis to reach atop the ranking table.
Mahesh Bhupathi, who along with Leander Paes had become the world number in men's tennis in 90s, praised Sania on his twitter page.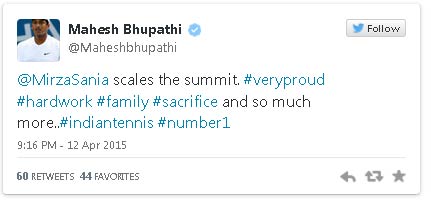 "@MirzaSania scales the summit. #veryproud #hardwork #family #sacrifice and so much more..#indiantennis #number1," Bhupathi, who won two Grand Slam mixed doubles titles with Sania, wrote on his page.
India's cricket Test captain Virat Kohli also took to twitter to appreciate Sania's achievement.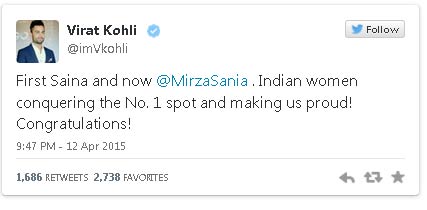 "First Saina and now @MirzaSania . Indian women conquering the No. 1 spot and making us proud! Congratulations!," he wrote.
India's President Pranab Mukherjee also wrote in twitter.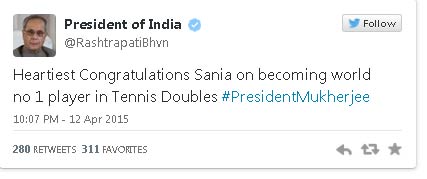 "Heartiest Congratulations Sania on becoming world no 1 player in Tennis Doubles," the President wrote.
Former national champion Ashutosh Singh rote,"@MirzaSania RESPECT !!! #worldatherfeet #numerouno."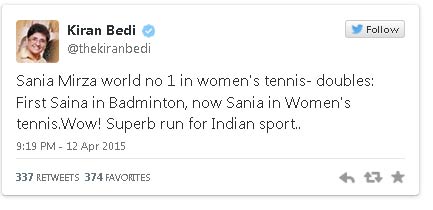 BJP leader Kiran Bedi wrote,"Sania Mirza world no 1 in women's tennis- doubles: First Saina in Badminton, now Sania in Women's tennis.Wow! Superb run for Indian sport.