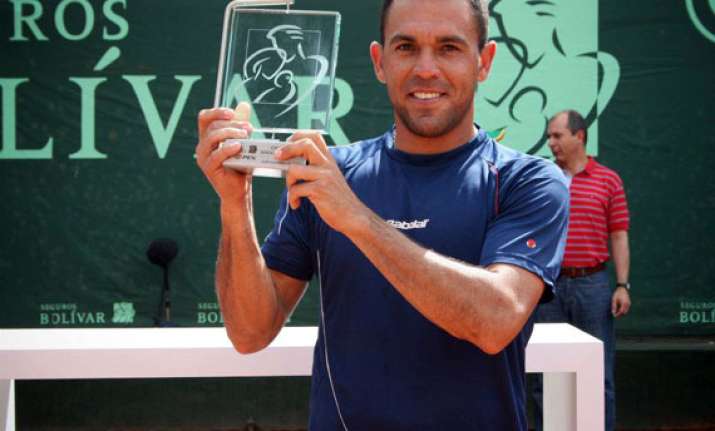 Paris: Victor Estrella Burgos became the first player from the Dominican Republic in more than a half-century to compete in a Grand Slam tennis tournament, losing 6-1, 6-4, 6-7 (6), 6-4 to Jerzy Janowicz of Poland in the first round of the French Open on Sunday.
The only other Dominican in the main draw of a major was Manuel Morales, who lost in the first round of the 1956 French Open, according to the International Tennis Federation.   
"This day, I'll remember. I'm never going to forget," said Estrella Burgos, who saved a match point in the third-set tiebreaker. "When I get into the court, I almost want to cry for the first time. There are so many people from the Dominican who come to see me."   
Estrella Burgos mostly plays on the lower-level Challenger tour. In March, he became the first Dominican to break into the top 100 of the ATP rankings.   
"I didn't know him at all. I have never seen him playing," said the 22nd-seeded Janowicz, a Wimbledon semifinalist last year. "I didn't what to expect." 
Estrella Burgos turned pro in 2002, but soon put his career on hold to work as a coach.   
"There are a lot of players in the Dominican, we play very good when we're 18, 20 years old," Estrella Burgos said. "But after, they think just about going to the university."   
The 33-year-old Dominican resumed his career but then thought about retiring after injuring his right elbow in 2012. His decision to keep playing led him all the way to Roland Garros.   
"I have a lot of friends, already they start textingm" Estrella Burgos said. "I have to switch off the phone."