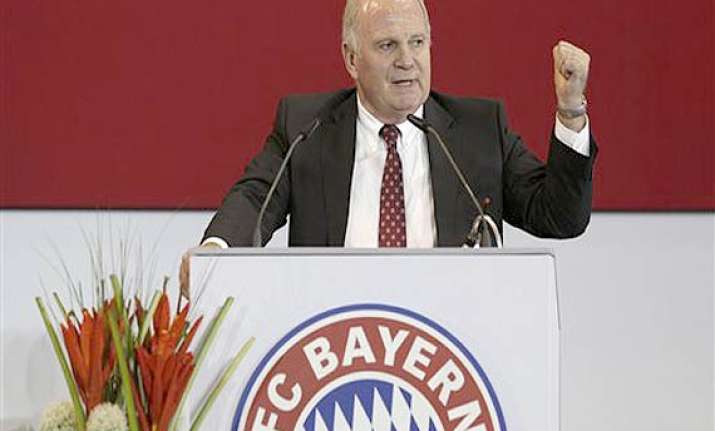 MUNICH: Former Bayern Munich president Uli Hoeness parted with bitter words for the media on Friday as Karl Hopfner was elected his successor.
Hoeness, who resigned on March 14 after being convicted of evading millions of euros (dollars) in tax through an undeclared Swiss bank account, acknowledged that he had "made a mistake" but slammed journalists for their handling of the case.   
"I experienced something in the last weeks that I never experienced before: hate," Hoeness said. "What was written about me and my family is unbelievable. Most of the journalists who wrote things about me did so without ever meeting me. It's not about reporting, it's about making money."   
Hoeness told the club's extraordinary general meeting he had also received "thousands" of letters of support "in contrast to the reports written about me."   
Hoeness, who is expected to soon begin his 3-year prison term, said he was proud of what he had achieved at Bayern, where he spent the majority of his playing career in the 1970s. He joined the club's management structure in 1979.   
"Many say, `Uli Hoeness destroyed his life's work with his mistake.' I don't see it that way," the 63-year-old said. "When I'm back, I won't sit quietly. That wasn't it yet."   
Hopfner received all but six votes, including one abstention, from 1,593 Bayern members in the election for Hoeness' successor. The 61-year-old former club vice-president had been the only candidate.   
"Many thanks for this vote in confidence. We will do all we can ensure you won't be disappointed," said Hopfner, who also thanked Hoeness for his contribution to the club.