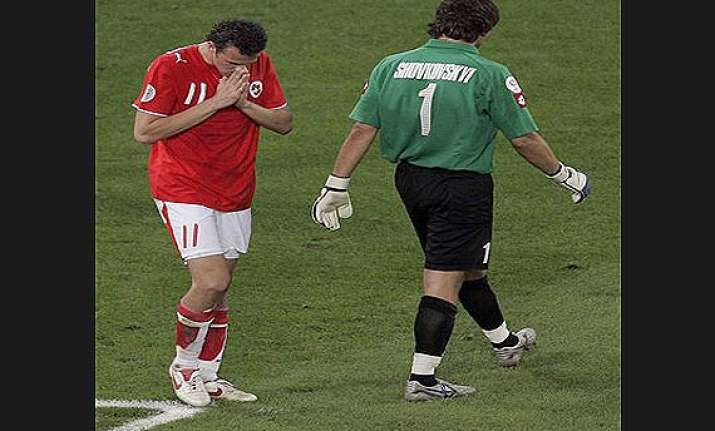 A special series on the historic significance of the day in FIFA World cup. Today we take a look on 26th  June.
On this day: Switzerland exits tournament without scoring a penalty in shootout against Ukraine in Cologne, Germany, in 2006.
After an uneventful round of 16 encounter, Ukraine, in its first World Cup, defeated Switzerland 3-0 on penalties. As a result, Switzerland became the first team in the history of World Cup shootouts not to score a single spot kick.
It also became the first team ever to depart without conceding a goal in normal play. Ukraine went through to the quarterfinals where it lost 3-0 to eventual winner Italy.