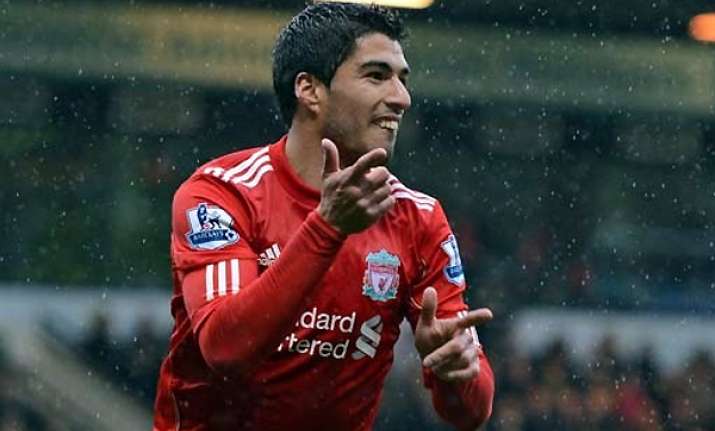 Norwich (England), Apr 29: Luis Suarez scored from near halfway to complete his first hat trick for Liverpool and a 3-0 English Premier League win at Norwich on Saturday.
The Uruguay striker scored twice in four minutes midway through the first half to put the Reds in command before hitting his third goal with an audacious lob from just inside Norwich's half.
So extravagant was the effort that captain Steven Gerrard, renowned for his speculative and sometimes spectacular shots at goal, said he almost admonished his teammate for even trying.
"It was just on the tip of my tongue to give him a (shout) but then he did that," Gerrard told ESPN. "He's a special player, his movement's first class and it makes my job as a midfielder easier alongside him.
"He's a top player, one of the best in the world on his day, and today was his day. It was great finishing and we as a team could have had more."
Liverpool stayed in eighth place ahead of next weekend's FA Cup final against Chelsea. The Reds have a midweek Premier League match against Fulham before then.